< PREV PAGE
NEXT PAGE >
E 150 V8-4.6L SOHC VIN W (2004)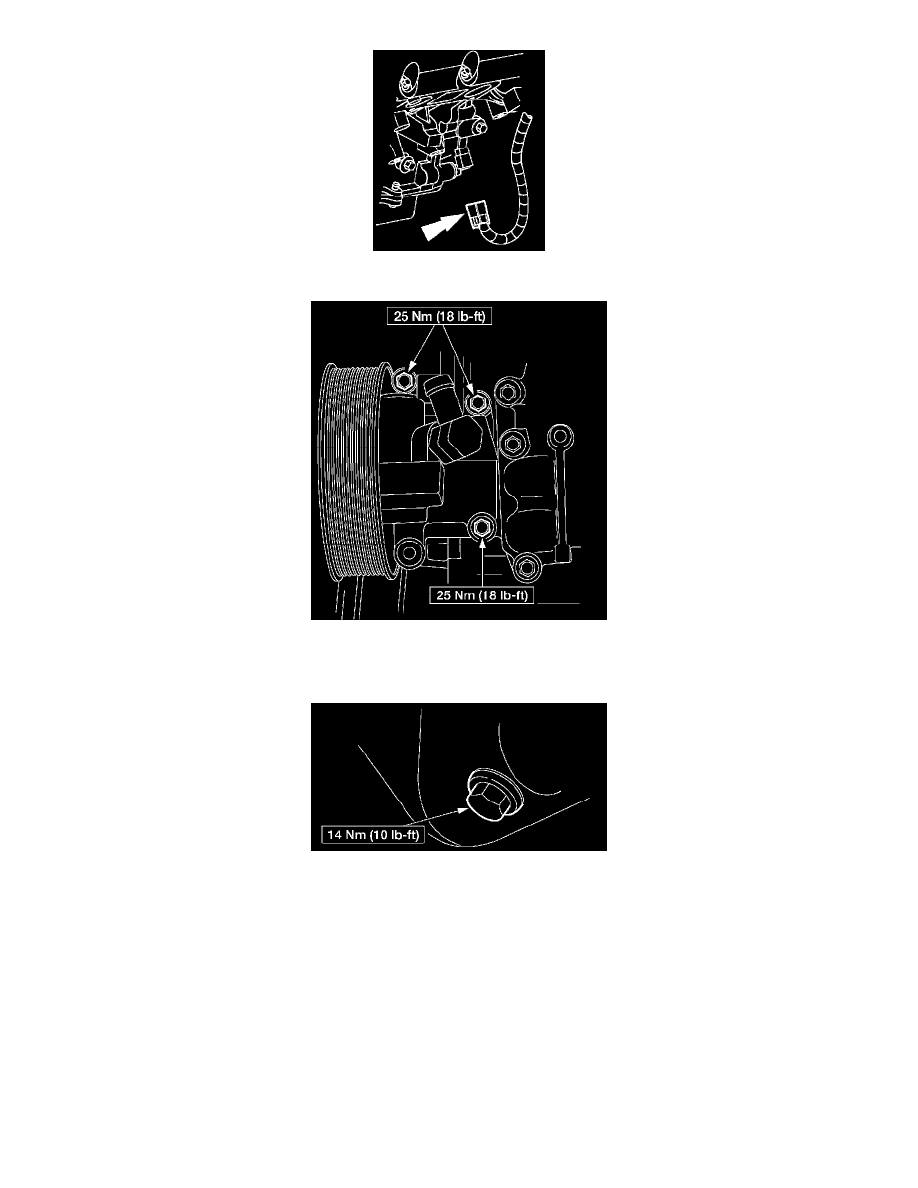 9. Connect the crankshaft position sensor electrical connector.
10. NOTE:  The front lower hole in the power steering pump is not used.
Position the power steering pump and install the bolts.
11. Install the drain plug.
12. Install the valve covers. 
13. Fill the engine with clean engine oil.
14. Install the water pump. 
15. Install the radiator. 
16. Connect the battery ground cable. 
< PREV PAGE
NEXT PAGE >