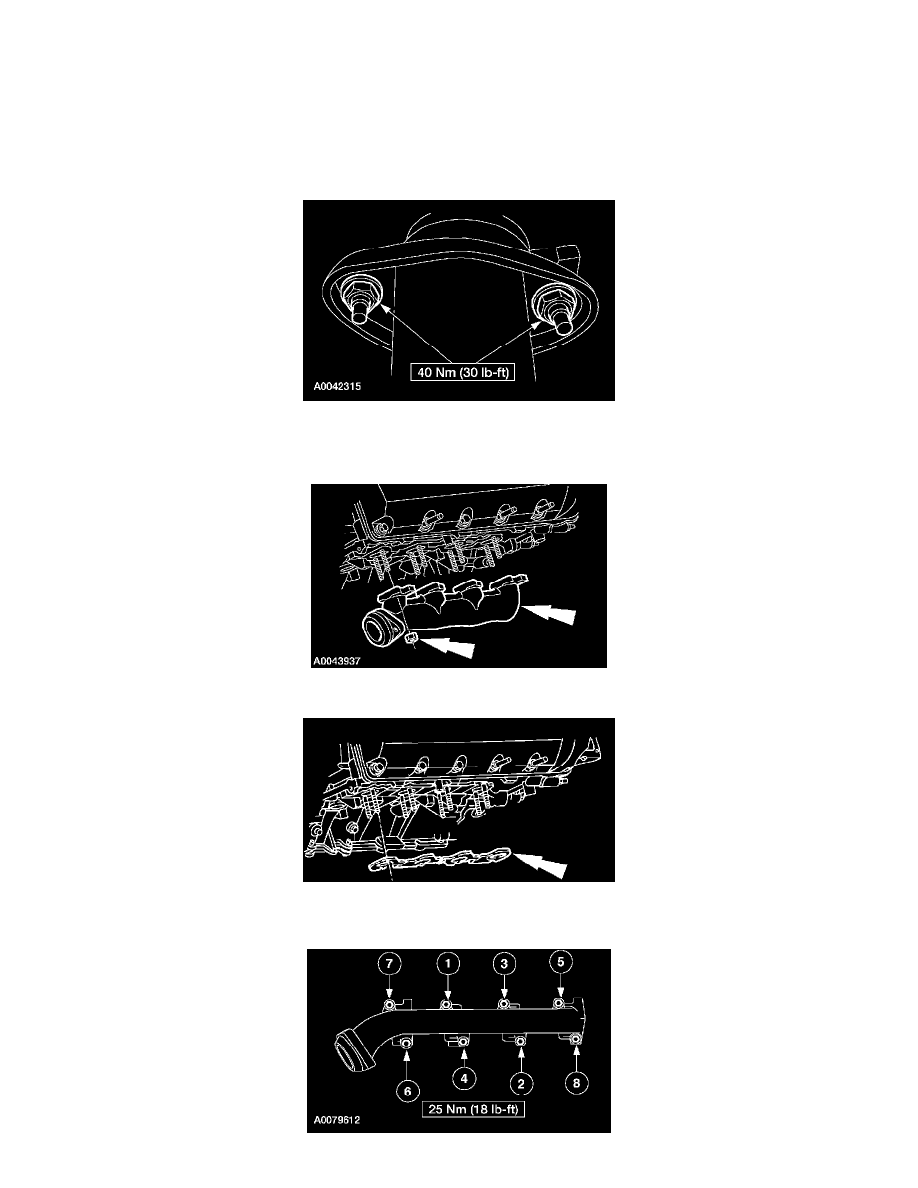 Exhaust Manifold: Service and Repair
Exhaust Manifold RH
Exhaust Manifold RH
Removal and Installation
1. With the vehicle in NEUTRAL, position it on a hoist. 
2. On 4x4 vehicles, remove the front wheel opening molding. 
3. Remove the front fender splash shield. 
4. NOTE:  4.6L engine shown; 5.4L engine similar.
Remove the three-way catalytic converter to exhaust manifold nuts.
5. Remove the eight nuts and the exhaust manifold.
6. Remove and discard the exhaust manifold gasket.
7. Clean and inspect the exhaust manifold.