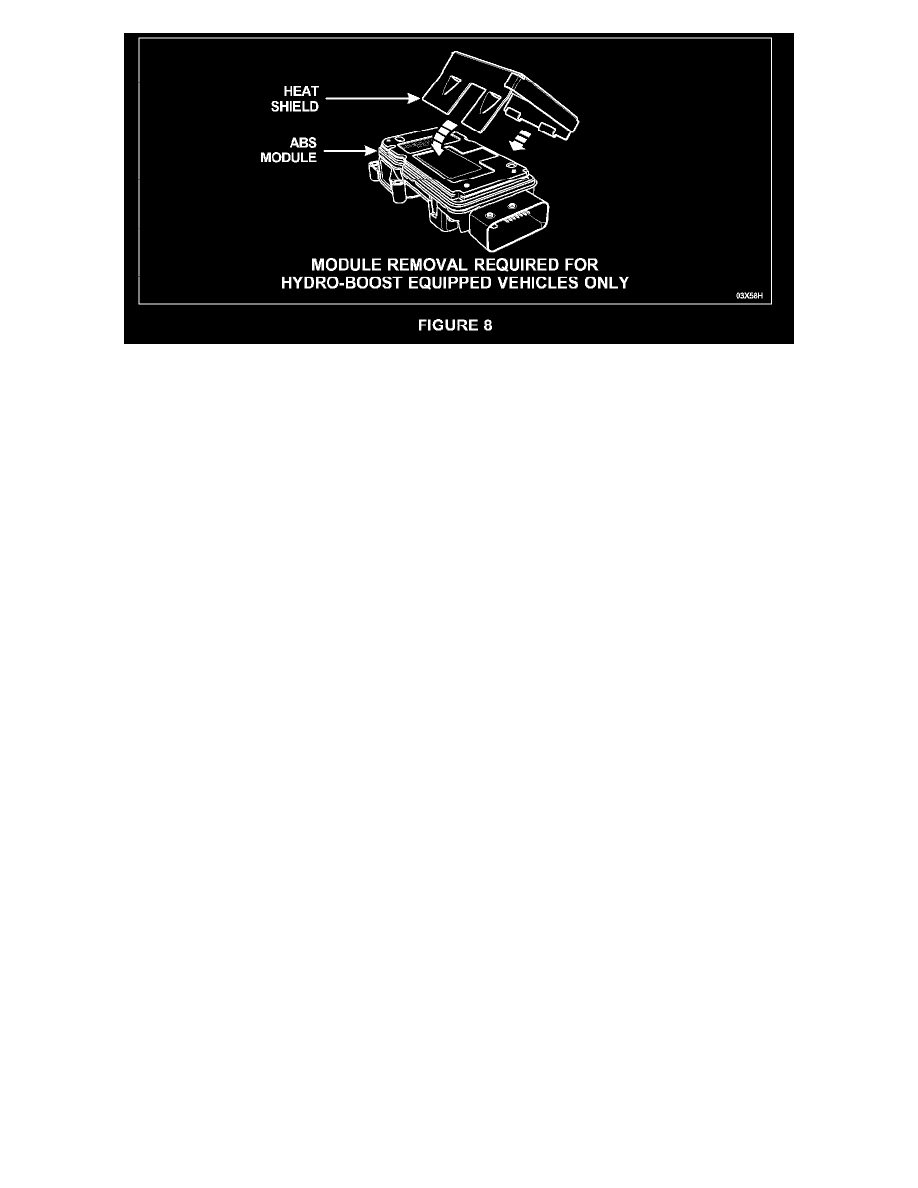 b)
Position the heat shield so it will fit securely against the connector side of the module, set the retaining hooks under the lip of the rear side of
the module, then rotate the shield downward to snap it into place. See Figure 8.
7.
Position the module near the HCU and connect the ABS pump motor connector. See Figure 7.
8.
Carefully position the module onto the HCU and install the four (4) screws. Tighten screws to 4 Nm (35 lb-in). See Figure 6.
9.
Connect the module wire harness connector and engage the lock tab.
10.
Position the coolant recovery reservoir and install the retaining screws.
11.
If removed, reinstall the air cleaner assembly.
12.
Close the hood.