< PREV PAGE
NEXT PAGE >
F 250 4WD Super Duty V10-6.8L VIN Z CNG (2003)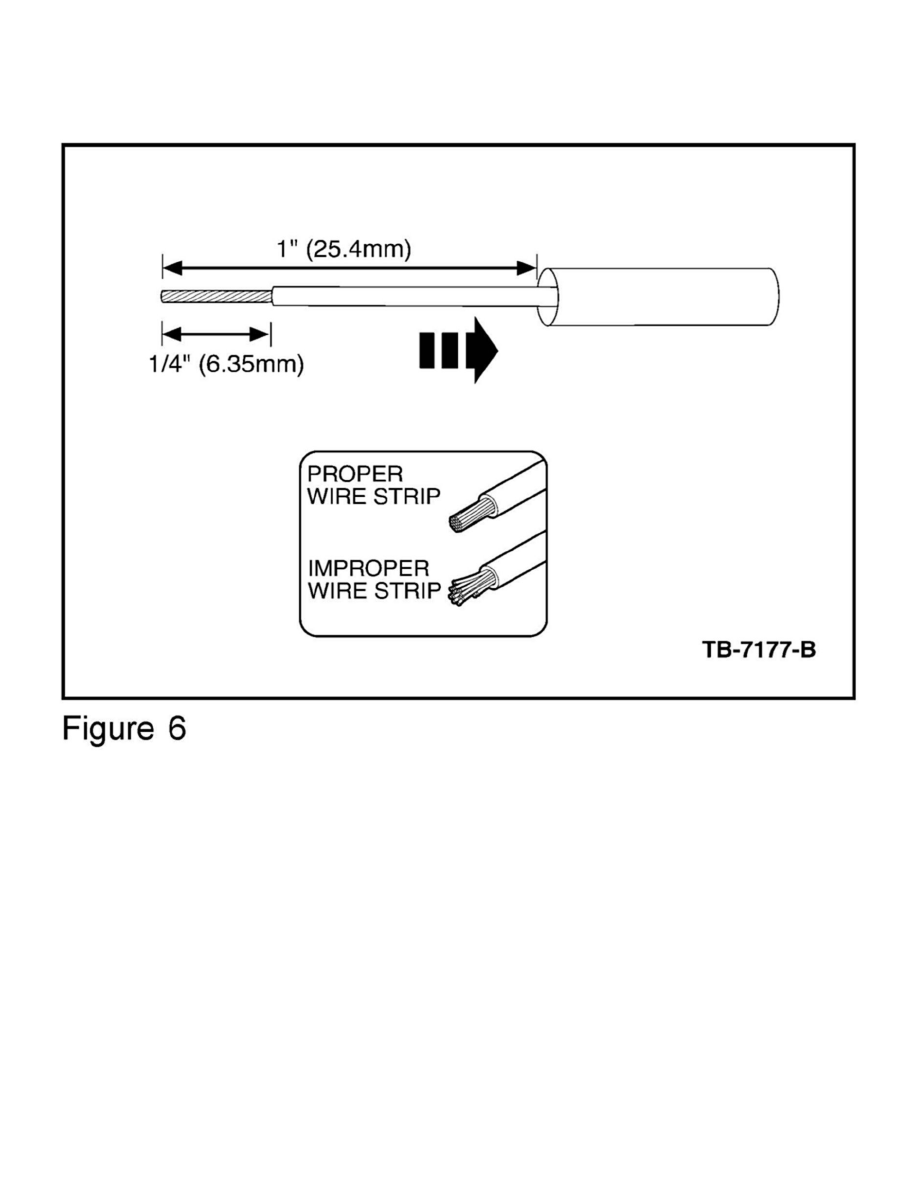 NOTE
THE STRIP LENGTH WILL VARY DEPENDING ON THE BUTT SPLICE AND WIRE IN HARNESS. LONGER STRIP LENGTHS ARE
REQUIRED WHEN THE WIRE NEEDS TO BE FOLDED TO MATE WITH THE BUTT SPLICE. REFER TO FIGURE 10 CHART FOR STRIP
LENGTHS AND FOLDING TECHNIQUES.
2.
Slide heat shrink tubing onto one (1) of the wire ends to be crimped, must be at least 1" (25.4 mm) away from stripped end (Figure 6).
< PREV PAGE
NEXT PAGE >