< PREV PAGE
NEXT PAGE >
F 250 4WD Super Duty V10-6.8L VIN Z CNG (2003)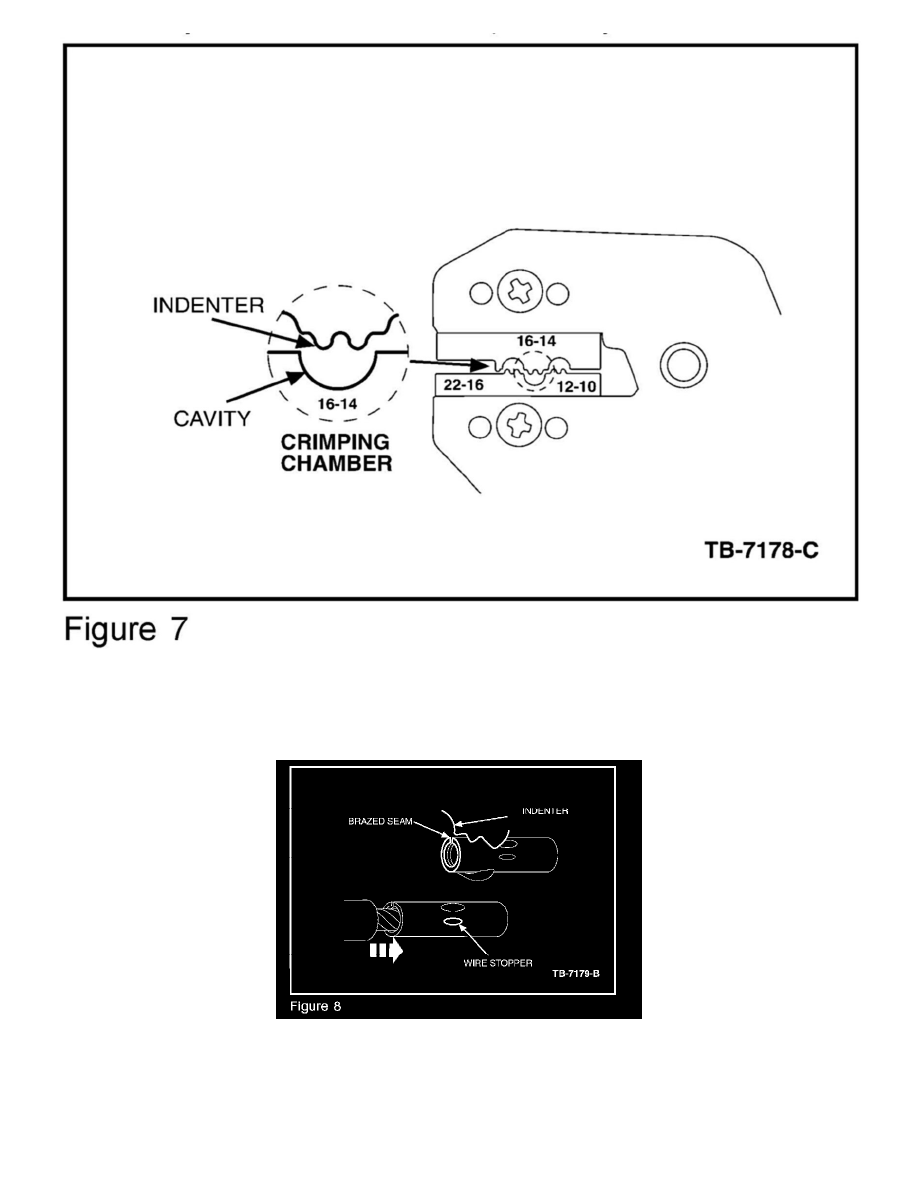 3.
Identify the appropriate crimping chamber of the Rotunda 164-R5901 Pro-Crimper (or equivalent) by matching the wire size on the dies with the
wire size stamped on the butt splice (Figure 7). Hold the crimping tool so the identified wire sizes are facing you. Squeeze tool handles together
until the ratchet releases, then allow the jaws of the tool to open fully.
4.
Center one (1) end of the butt splice on the appropriate crimping chamber. If visible, be sure to place the brazed seam of the butt splice toward the
indenter (Figure 8).
5.
Hold the butt splice in place and squeeze the tool handles together until the ratchet engages sufficiently to hold the butt splice in position (typically
one (1) or two (2) clicks). DO NOT deform the butt splice.
< PREV PAGE
NEXT PAGE >