< PREV PAGE
NEXT PAGE >
F 250 4WD Super Duty V10-6.8L VIN Z CNG (2003)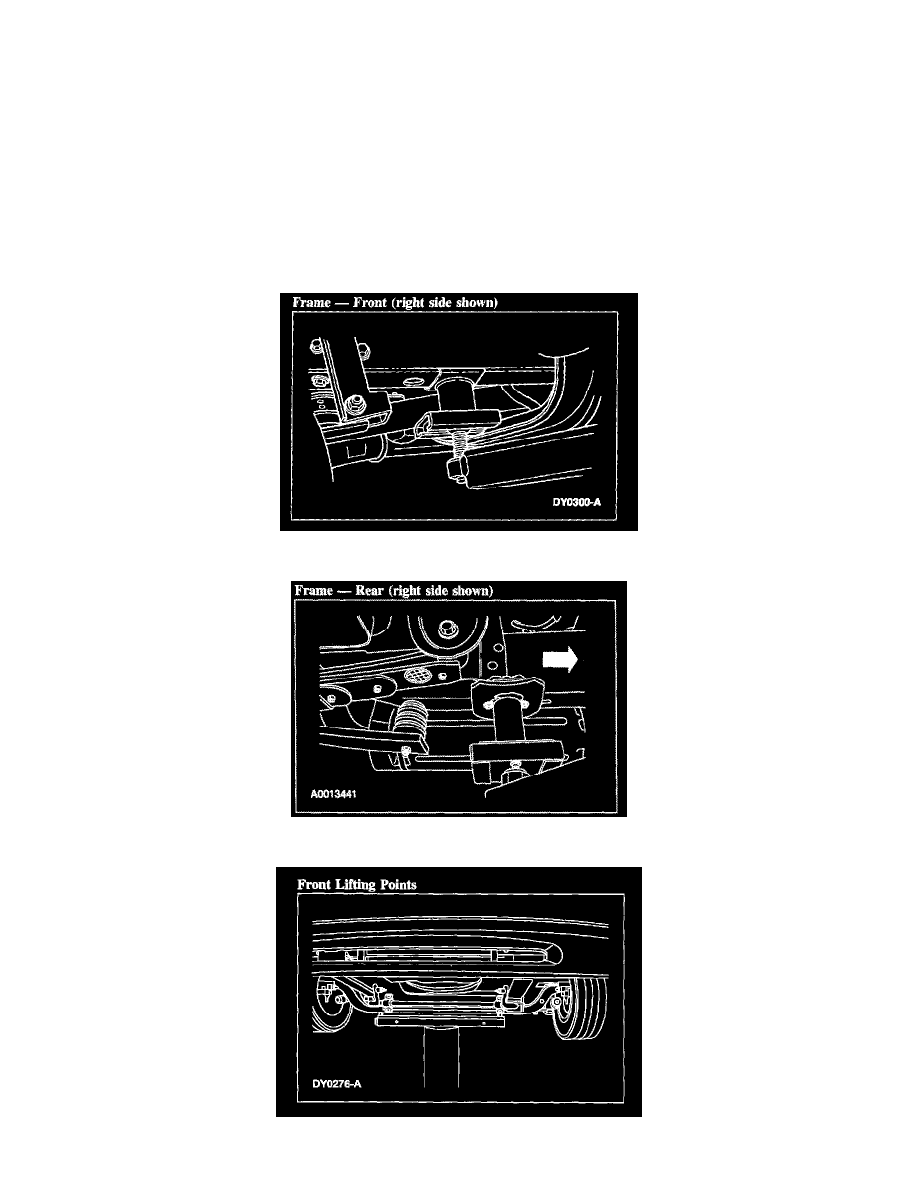 Vehicle Lifting: Description and Operation
JACKING
Jacking Points
WARNING: If equipped, the electrical power to the air suspension system must be shut down prior to hoisting, jacking or towing an air
suspension vehicle. This can be accomplished by turning off the air suspension switch located below the glove box in the lower
right of the front passenger footwell. Failure to do so may result in unexpected inflation or deflation of the air springs which may
result in shifting of the vehicle during these operations.
Do not run the engine when jacking the vehicle. The wheels contacting the ground could cause the vehicle to move.
Make sure the jack is correctly positioned to prevent the vehicle from falling.
Wheel chocks should be used to prevent the vehicle from rolling and falling off the jack.
Refer to the Owner Guide for additional information on vehicle jacking.
Frame Front (right Side Shown)
Frame - Rear (right Side Shown)
Front Lifting Points
< PREV PAGE
NEXT PAGE >