< PREV PAGE
NEXT PAGE >
F 250 4WD Super Duty V10-6.8L VIN Z CNG (2003)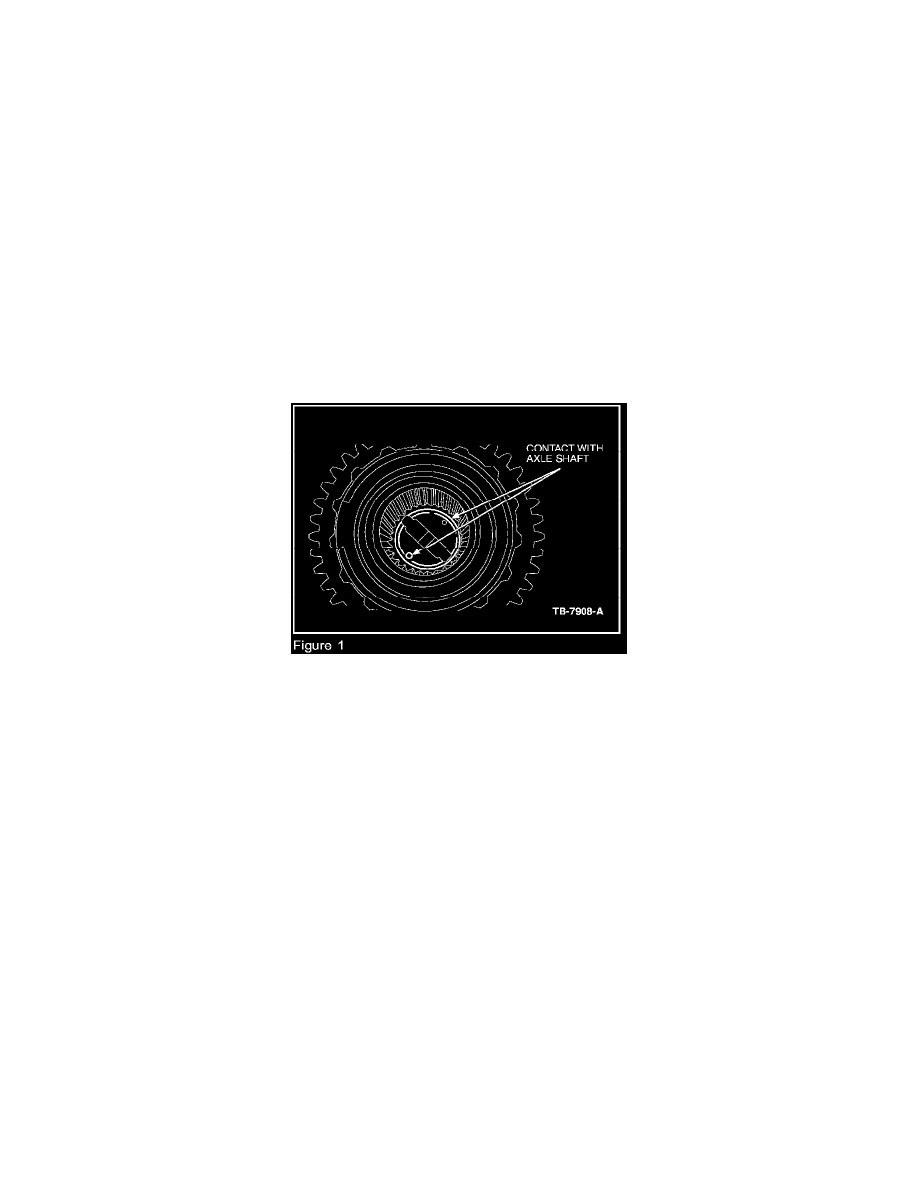 Wheel Hub (Locking): Customer Interest
4X4 System - Front Hubs Won't Lock/Disengage
TSB 04-18-5
09/20/04
AXLE - FRONT HUBS NOT ENGAGING, NOT STAYING ENGAGED AND/OR UNLOCKING
FORD:
1999-2004 F-SUPER DUTY
2000-2004 EXCURSION
This article supersedes TSB 04-11-6 to update the vehicle lines listed in the printed version of TSB 04-11-6.
ISSUE
Some 4X4 vehicles may exhibit a hub not engaging, not staying engaged and/or unlocking. This may be due to hub lock damage caused by contact
between the front axle shaft and the inside of the hub lock assembly.
ACTION
Follow normal Workshop Manual diagnostics for four wheel drive system. If diagnostics lead to a failed hub lock, check the inside of the hub lock for
signs of contact with the axle shaft (Figure 1). If signs of contact are evident, perform the following procedure when replacing the hub lock assembly.
SERVICE PROCEDURE
1.
Remove the hub lock assembly. Refer to Workshop Manual Section 308-07A (for 1999 model year vehicles refer to 2000 Workshop Manual).
2.
Insert clean rag into wheel hub cavity to protect it from contamination.
< PREV PAGE
NEXT PAGE >