< PREV PAGE
NEXT PAGE >
Freestar V6-4.2L VIN 2 (2004)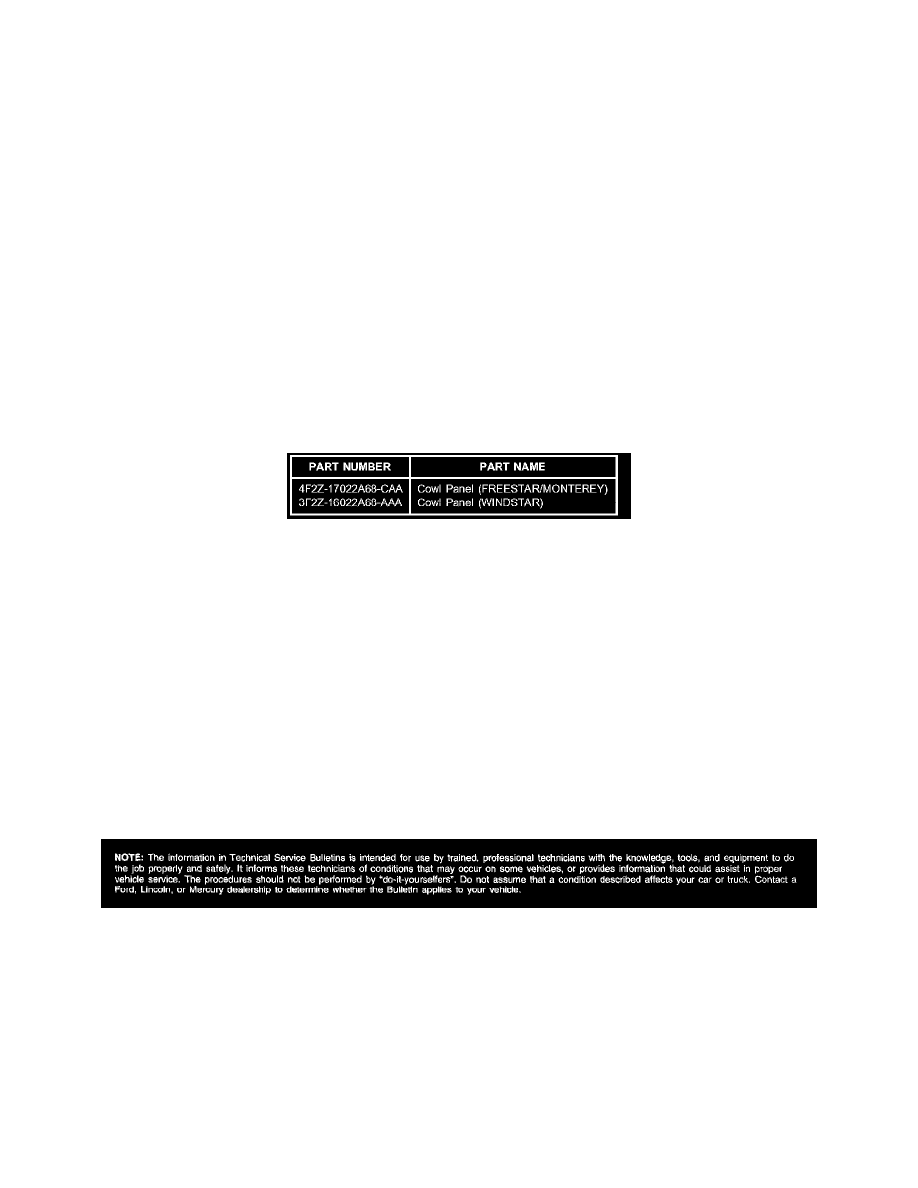 Cowl: All Technical Service Bulletins
Body - Cowl Panel Grille Breakage
TSB 04-17-6
09/06/04
COWL PANEL GRILL BREAKING
FORD:
1999-2003 Windstar
2004-2005 Freestar
MERCURY:
2004-2005 Monterey
ISSUE
Some 1999-2003 Windstar and 2004-2005 Freestar/Monterey vehicles may exhibit the windshield cowl panel grille (leaf screen) breaking at the grille
opening.
ACTION
To service, replace cowl panel with updated service part. Refer to Workshop Manual Section 501-02.
PARTS BLOCK
WARRANTY STATUS: 
Eligible Under Provisions Of New Vehicle Limited Warranty Coverage
OPERATION
DESCRIPTION
TIME
041706A
Replace The
0.3 Hr. 
Windshield 
Cowl Panel 
Grille (Leaf
Screen)
DEALER CODING
CONDITION
BASIC PART NO.
CODE
70022A68
01
Disclaimer
< PREV PAGE
NEXT PAGE >