< PREV PAGE
NEXT PAGE >
Freestar V6-4.2L VIN 2 (2004)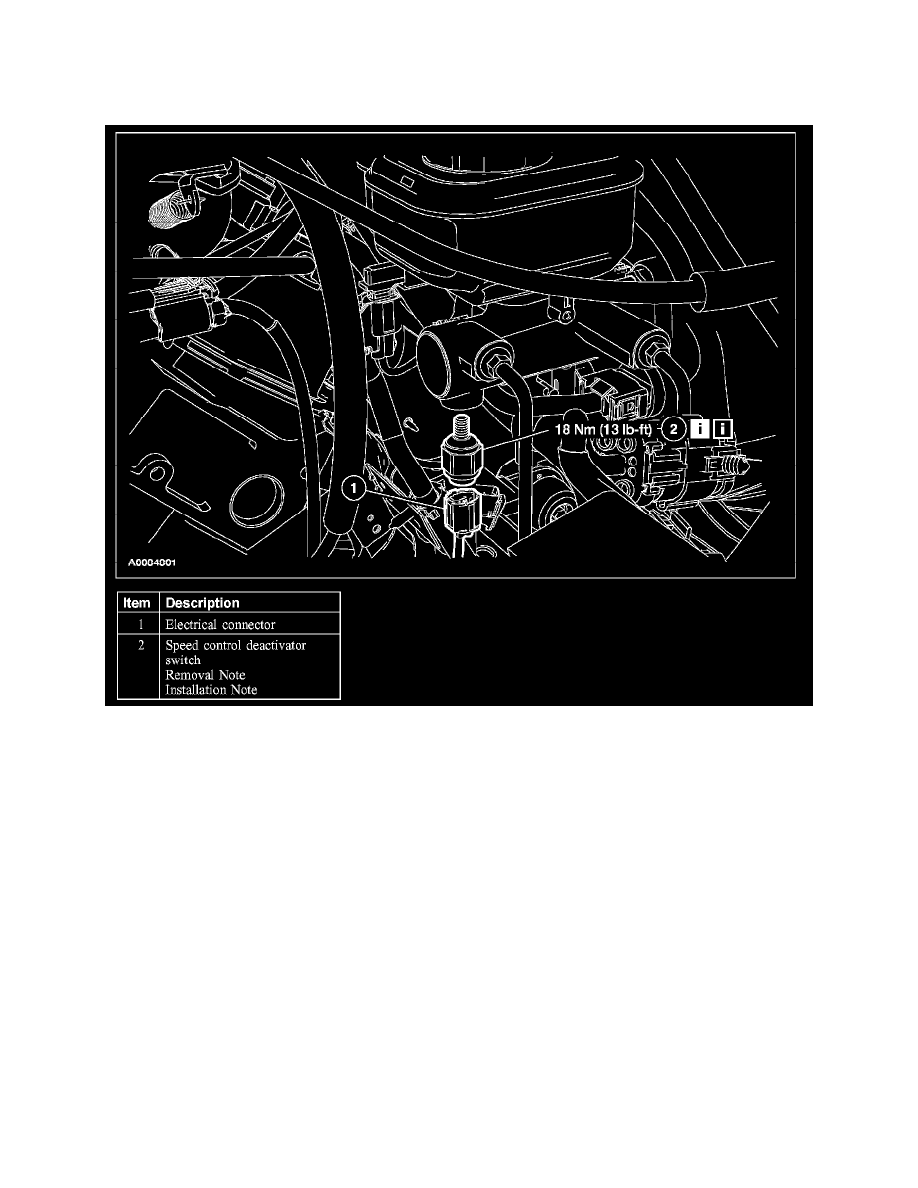 Brake Switch (Cruise Control): Service and Repair
SPEED CONTROL DEACTIVATOR SWITCH
REMOVAL
1. Remove the parts in the order indicated in the illustration and table.
Item 2: Speed Control Deactivator Switch Removal Note
1. WARNING:  Brake fluid contains polyglycol ethers and polyglycols. Avoid contact with eyes. Wash hands thoroughly after handling. If
brake fluid contacts eyes, flush eyes with running water for 15 minutes. Get medical attention if irritation persists. If taken internally,
drink water and induce vomiting. Get medical attention immediately. Failure to follow these instructions may result in personal injury.
CAUTION:  Brake fluid is harmful to painted and plastic surfaces. If brake fluid is spilled onto a painted or plastic surface, immediately
wash it with water.
Remove the speed control deactivator switch.
INSTALLATION
1. To install, reverse the removal procedure.
Item 2: Speed Control Deactivator Switch Installation Note
1. After the deactivator switch is installed, it is necessary to bleed the brake system.
< PREV PAGE
NEXT PAGE >