< PREV PAGE
NEXT PAGE >
Freestar V6-4.2L VIN 2 (2004)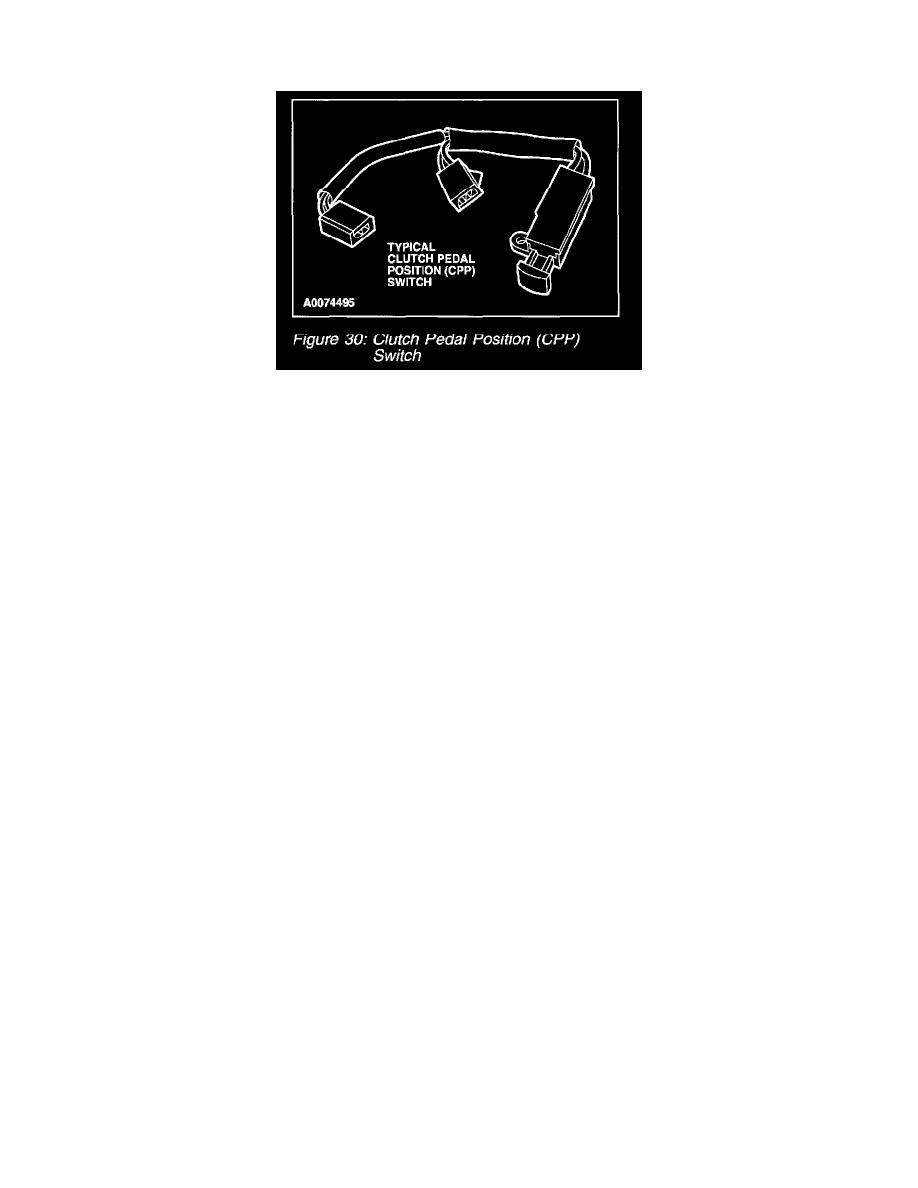 Clutch Switch: Description and Operation
CLUTCH PEDAL POSITION SWITCH
Clutch Pedal Position (CPP) Switch
The clutch pedal position (CPP) switch (Figure 30) is an input to the PCM indicating the clutch pedal position. The PCM provides a 5-volt reference
(VREF) signal to the CPP switch. If the CPP switch is closed, indicating the clutch pedal is engaged, the output voltage (5 volts) from the PCM is
grounded through the signal return line to the PCM, and there is 1 volt or less. One volt or less indicates there is a reduced load on the engine. If the
CPP switch is open, meaning the clutch pedal is disengaged, the input on the CPP signal to the PCM will be approximately 5 volts. Then, the 5-volt
signal input at the PCM will indicate a load on the engine. The PCM uses the load information in mass air flow and fuel calculations.
< PREV PAGE
NEXT PAGE >