< PREV PAGE
NEXT PAGE >
K 2500 Truck 4WD V8-379 6.2L DSL VIN C FI (1989)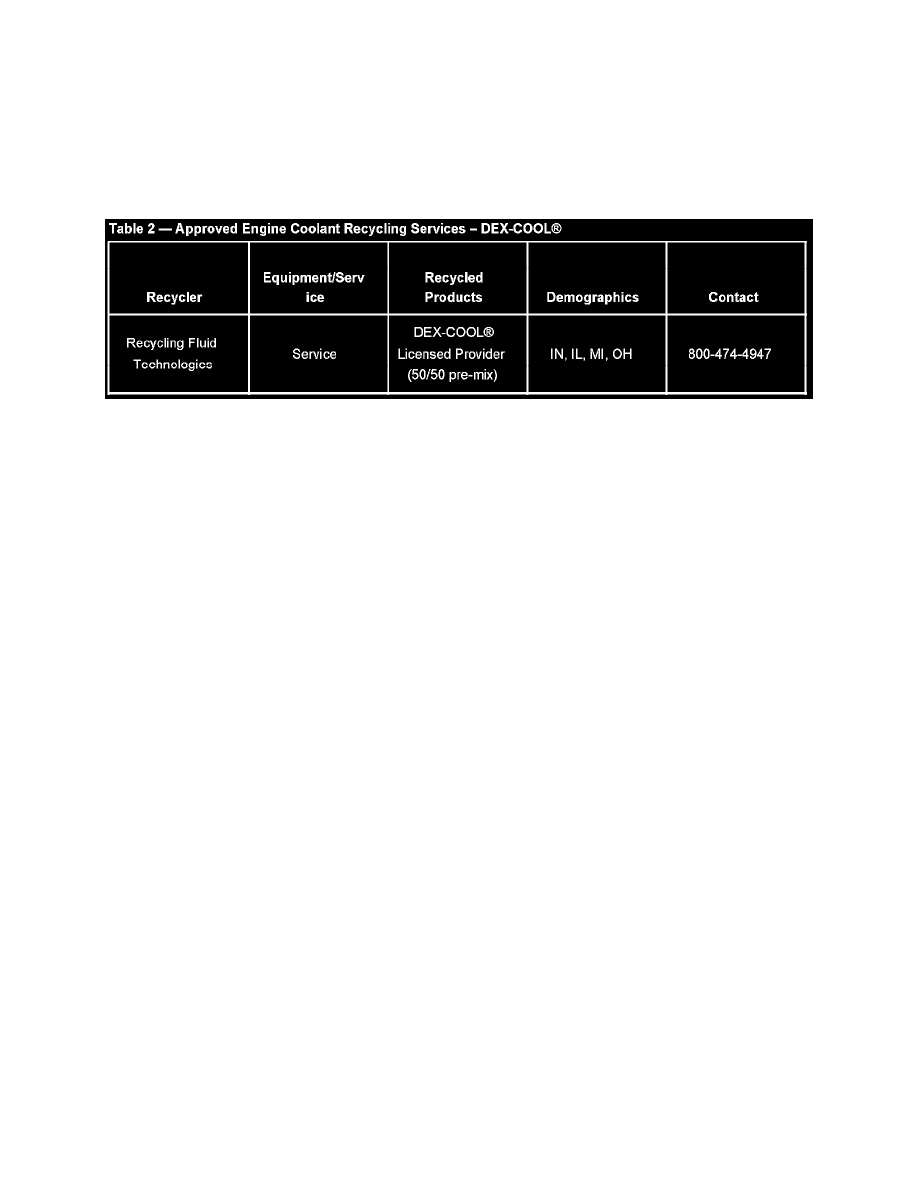 coolant system integrity and will no longer be considered a 5 yr/150,000 mile (240,000 km) coolant.
Coolant Removal Services/Recycling
The tables include all coolant recycling processes currently approved by GM. Also included is a primary phone number and demographic information.
Used DEX-COOL(R) can be combined with used conventional coolant (green) for recycling. Depending on the recycling service and/or equipment, it is
then designated as a conventional 2 yr/30,000 mile (50,000 km) coolant or DEX-COOL(R) 5 yr/150,000 mile (240,000 km) coolant. Recycled coolants
as designated in this bulletin may be used during the vehicle(s) warranty period.
DEX-COOL(R) Recycling
The DEX-COOL(R) recycling service listed in Table 2 has been approved for recycling waste engine coolants (DEX-COOL) or conventional) to
DEX-COOL(R) with 5 yr/150,000 mile (240,000 km) usability. Recycling Fluid Technologies is the only licensed provider of Recycled DEX-COOL(R)
meeting GM6277M specifications and utilizes GM approved inhibitor packages. This is currently a limited program being monitored by GM Service
Operations which will be expanded as demand increases.
Conventional (Green) Recycling
< PREV PAGE
NEXT PAGE >