< PREV PAGE
NEXT PAGE >
K 2500 Truck 4WD V8-379 6.2L DSL VIN C FI (1989)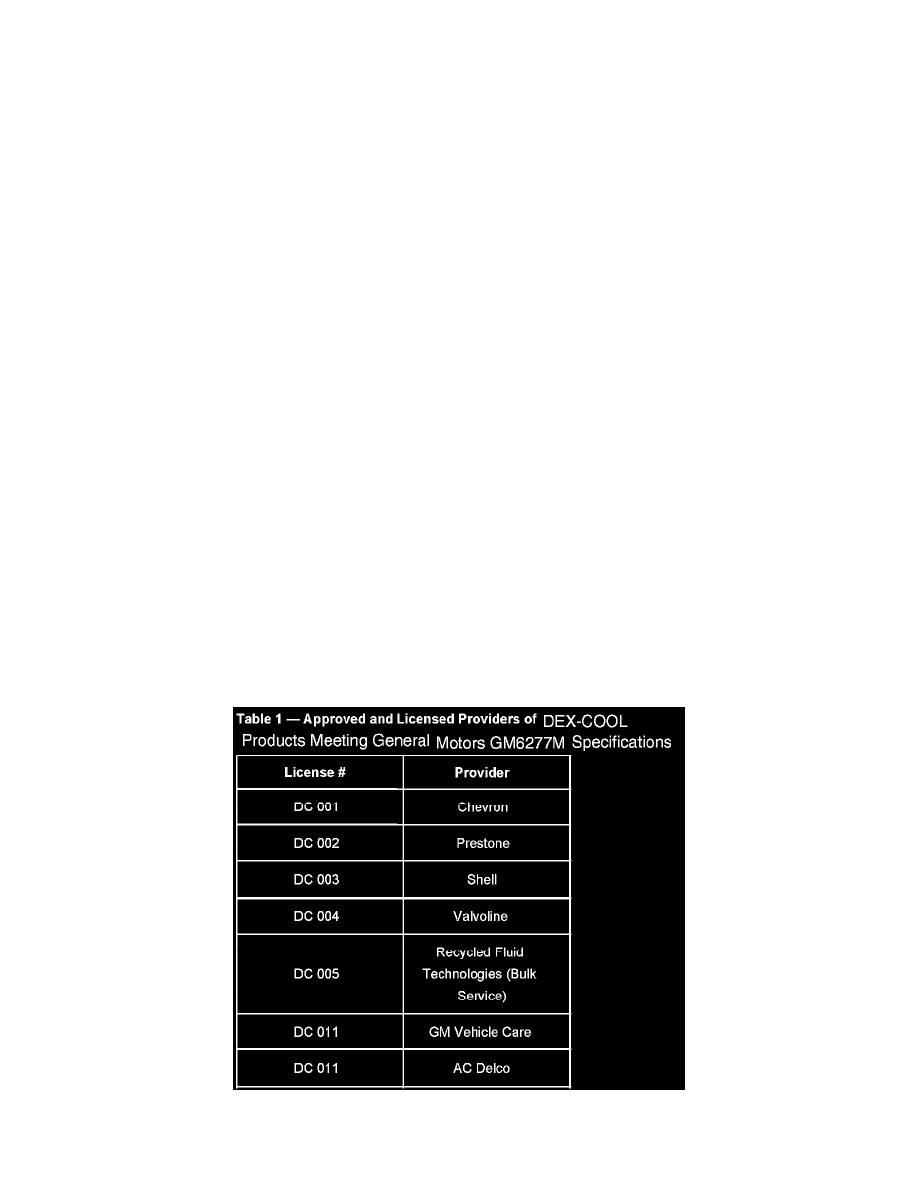 Coolant: Technical Service Bulletins
Cooling System - Coolant Recycling Information
Bulletin No.: 00-06-02-006D
Date: August 15, 2006
INFORMATION
Subject:
Engine Coolant Recycling and Warranty Information
Models:
2007 and Prior GM Passenger Cars and Trucks (Including Saturn)
2007 and Prior HUMMER Vehicles
2005-2007 Saab 9-7X
Attention:
Please address this bulletin to the Warranty Claims Administrator and the Service Manager.
Supercede:
This bulletin is being revised to adjust the title and Include Warranty Information. Please discard Corporate Bulletin Number 00-06-02-006C (Section 06
- Engine/Propulsion System).
Coolant Reimbursement Policy
General Motors supports the use of recycled engine coolant for warranty repairs/service, providing a GM approved engine coolant recycling system is
used. Recycled coolant will be reimbursed at the GMSPO dealer price for new coolant plus the appropriate mark-up. When coolant replacement is
required during a warranty repair, it is crucial that only the relative amount of engine coolant concentrate be charged, not the total diluted volume. In
other words: if you are using two gallons of pre-diluted (50:50) recycled engine coolant to service a vehicle, you may request reimbursement for one
gallon of GM Goodwrench engine coolant concentrate at the dealer price plus the appropriate warranty parts handling allowance.
Licensed Approved DEX-COOL(R) Providers
Important:
USE OF NON-APPROVED VIRGIN OR RECYCLED DEX-COOL(R) OR DEVIATIONS IN THE FORM OF ALTERNATE CHEMICALS OR
ALTERATION OF EQUIPMENT, WILL VOID THE GM ENDORSEMENT, MAY DEGRADE COOLANT SYSTEM INTEGRITY AND
PLACE THE COOLING SYSTEM WARRANTY UNDER JEOPARDY.
Shown in Table 1 are the only current licensed and approved providers of DEX-COOL(R). Products that are advertised as "COMPATIBLE" or
"RECOMMENDED" for use with DEX-COOL(R) have not been tested or approved by General Motors. Non-approved coolants may degrade the
< PREV PAGE
NEXT PAGE >