< PREV PAGE
NEXT PAGE >
K 2500 Truck 4WD V8-379 6.2L DSL VIN C FI (1989)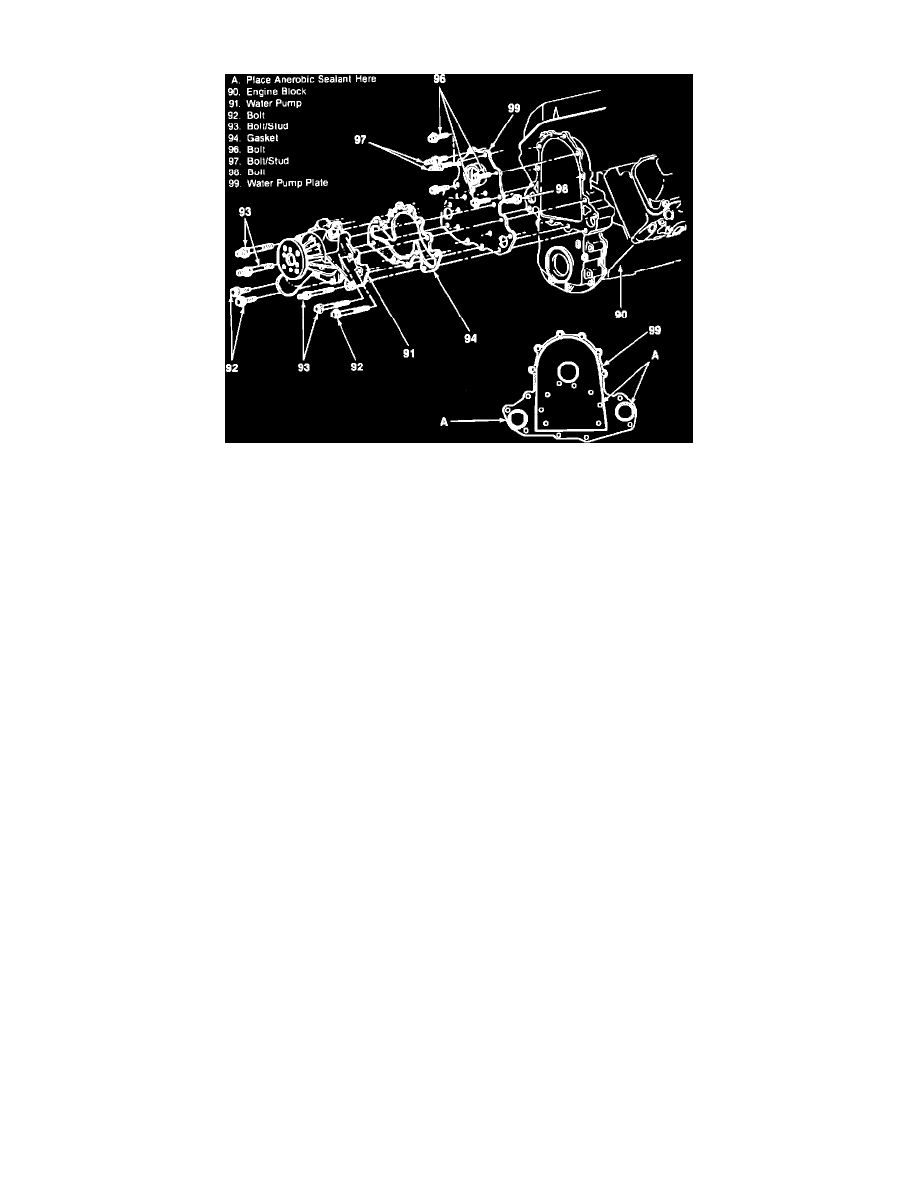 Water Pump: Service and Repair
Fig. 9  Water Pump Installation
1.
Drain coolant from radiator, then remove fan shroud.
2.
Remove drive belt, then A/C hose bracket.
3.
Remove oil fill tube, then the fan, fan clutch and pulley from coolant pump.
4.
Disconnect bypass hose and lower radiator hose.
5.
Remove water pump mounting bolts and plate, then the water pump.
6.
Reverse procedure to install. Before installing attaching bolts, apply anaerobic sealer part No. 1052357, or equivalent, to sealing surface as
shown, Fig. 9. Sealer should be wet to touch before installing bolts. Tighten attaching bolts to specifications.
< PREV PAGE
NEXT PAGE >