All Technical Service Bulletins for Fuse: >
< A/C - Erratic HVAC Operation & Self Diagnostic Blinks
K 2500 Truck 4WD V8-379 6.2L DSL VIN C FI (1989)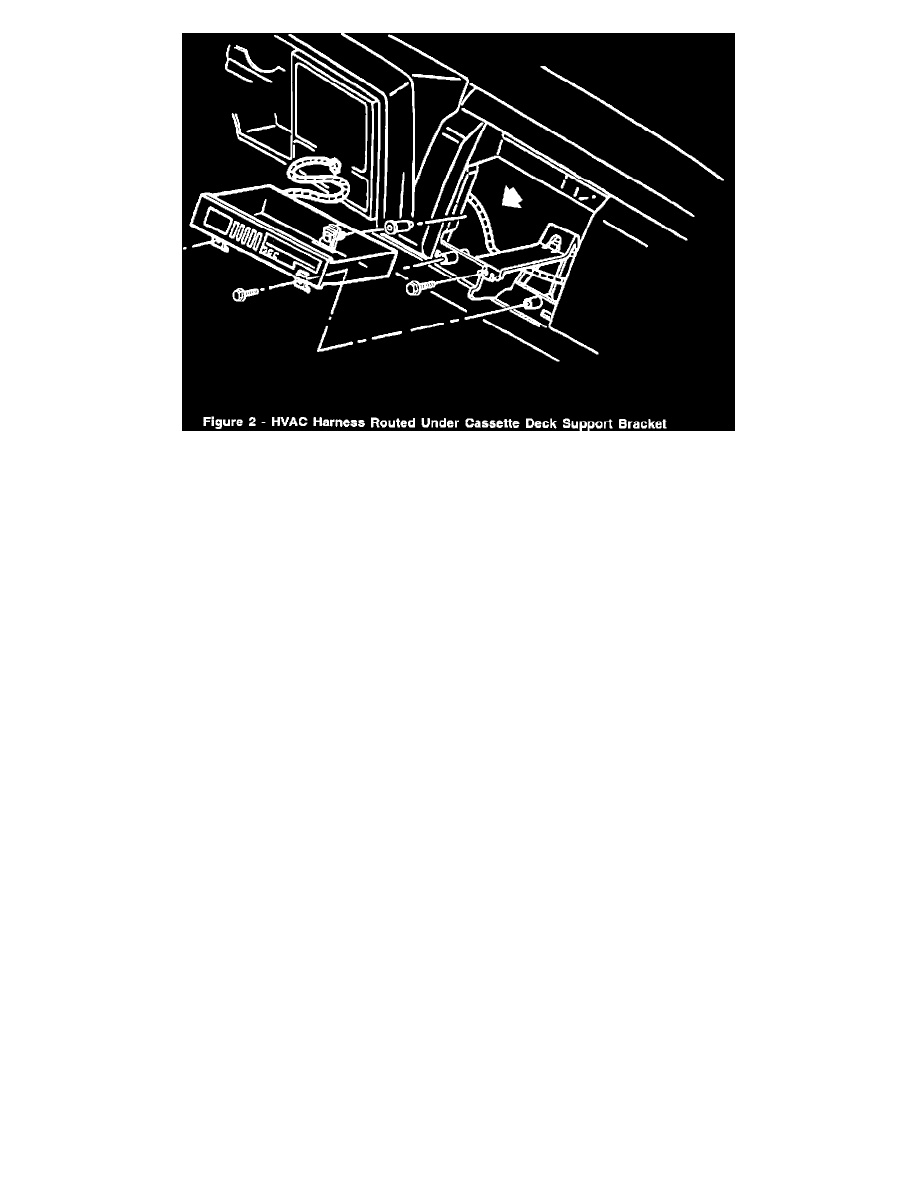 -
The HVAC Harness from the control head to the blower and mode door motors, running across the vehicle just under the dash panel, may chafe
against the cassette deck support bracket (Figure 2).
CORRECTION:
Both conditions can be corrected by taping or otherwise shielding the wires from contact with the respective metal edges. If the second condition has
caused significant wire damage, repair according to guidelines found in the wire repair section of the appropriate service manual.
WARRANTY INFORMATION:
For vehicles repaired under warranty, use:
Labor Op
Description
Labor Time
N6030
Wiring and/or
Use Published
connector repair, A/C 
Labor Operation Time
All Technical Service Bulletins for Fuse: >
< A/C - Erratic HVAC Operation & Self Diagnostic Blinks