A/C - Erratic HVAC Operation & Self Diagnostic Blinks|Page 5579 >
< Lights - Adjustment For Brake Lamp Switch
K 2500 Truck 4WD V8-379 6.2L DSL VIN C FI (1989)
Power and Ground Distribution
Fuse
Component Information
Technical Service Bulletins
Customer Interest:
361102
Feb
94
A/C - Erratic HVAC Operation & Self Diagnostic Blinks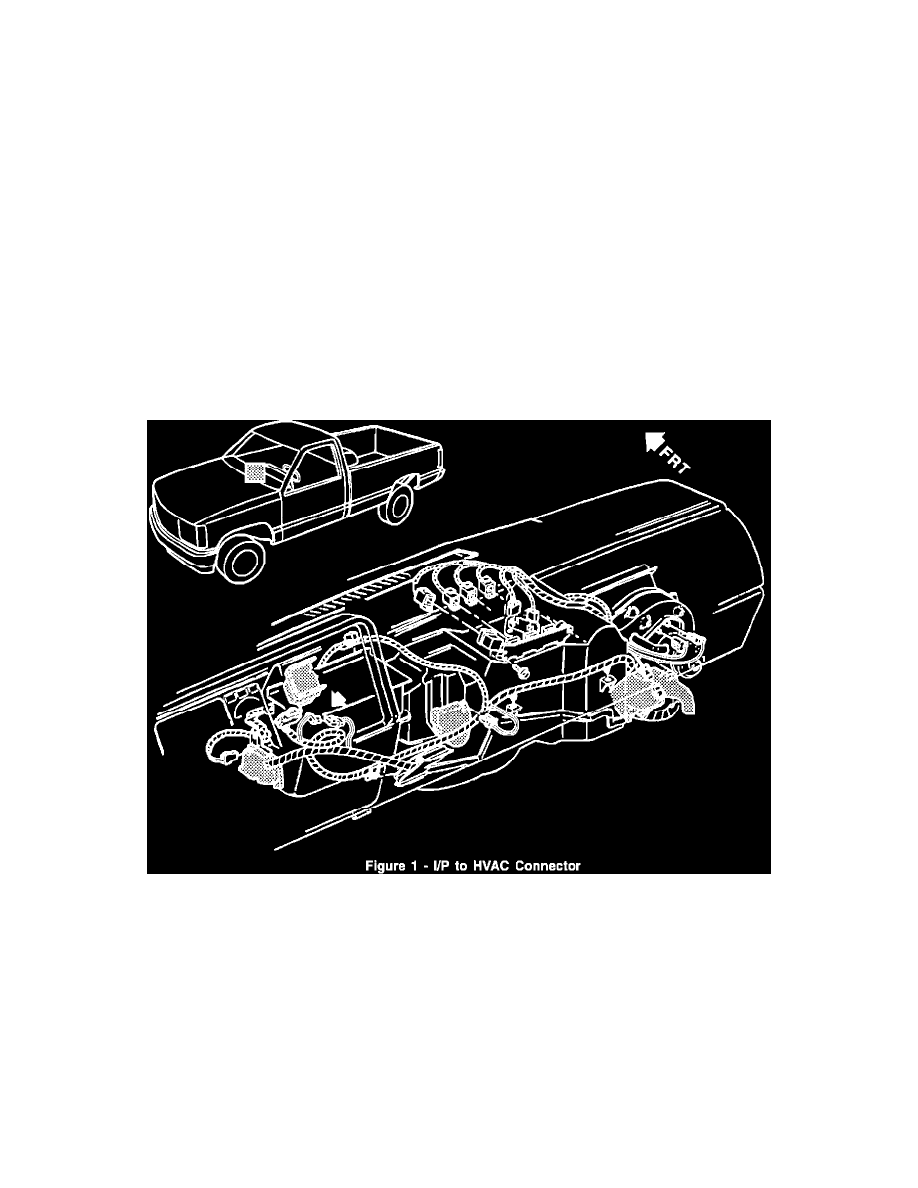 Fuse: Customer Interest
A/C - Erratic HVAC Operation & Self Diagnostic Blinks
Group Ref.: HVAC
Bulletin No.: 361102
Date: February, 1994
SUBJECT:
BLOWN FUSE, ERRATIC HVAC OPERATION, AND SELF DIAGNOSTIC FEATURE BLINKS (INSULATE WIRES)
MODELS:
1994 AND PRIOR CHEVROLET AND GMC C/K TRUCKS
CONDITION:
Some owners may experience a blown fuse, erratic HVAC operation, or a blinking HVAC control head self diagnostic indicator.
CAUSE:
Two possible hard to find causes have been discovered for the above symptoms:
-
Six way I/P to HVAC connector terminals may short to the ashtray. The connector has slots to accommodate the terminal positive attachment locks
that allow metal to metal contact between the exposed terminals and the ashtray (Figure 1).
Power and Ground Distribution
Fuse
Component Information
Technical Service Bulletins
Customer Interest:
361102
Feb
94
A/C - Erratic HVAC Operation & Self Diagnostic Blinks
A/C - Erratic HVAC Operation & Self Diagnostic Blinks|Page 5579 >
< Lights - Adjustment For Brake Lamp Switch