NEXT PAGE >
< PREV PAGE
K 2500 Truck 4WD V8-379 6.2L DSL VIN C FI (1989)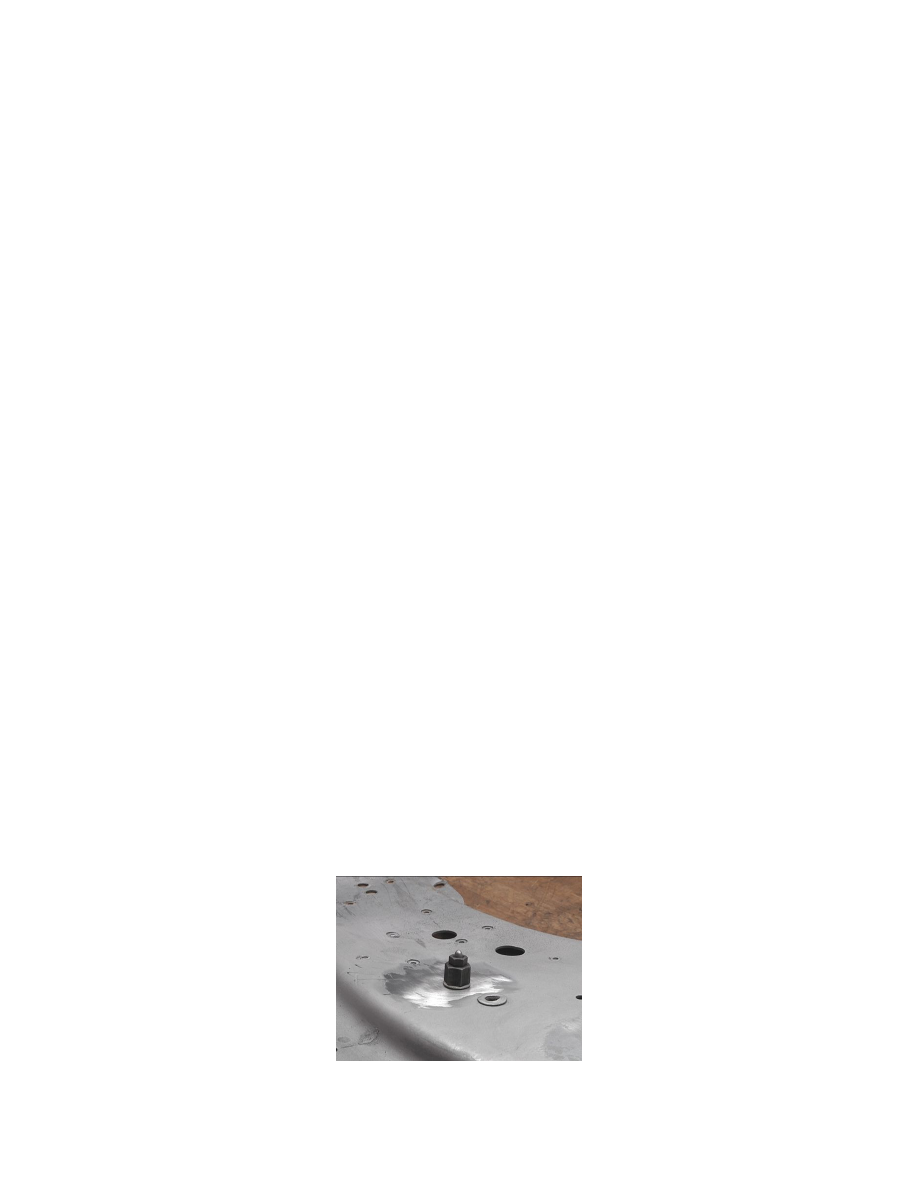 Wiring Harness: All Technical Service Bulletins
Electrical - Information For Electrical Ground Repair
INFORMATION
Bulletin No.: 10-08-45-001B
Date: October 25, 2010
Subject: Information for Electrical Ground Repair - Use New Replacement Fasteners with Conductive Finish
Models:
2011 and Prior GM Passenger Cars and Trucks (including Saturn) 
2010 and Prior HUMMER H2, H3
2009 and Prior Saab 9-7X
Supercede:
This bulletin is being revised to add the 2011 model year and update the Warranty Information. Please discard Corporate Bulletin Number
10-08-45-001A (Section 08 - Body and Accessories).
Electrical Ground Repair Overview
Proper electrical system function relies on secure, stable and corrosion-free electrical ground connections. Loose, stripped, or corroded connections
increase the possibility of improper system function and loss of module communication. These conditions may also lead to unnecessary repairs and
component replacement.
In general, electrical ground connections are accomplished using one, or a combination of the following attachment methods:
-
Welded M6 stud and nut
-
Welded M6 nut and bolt
-
Welded M8 nut and bolt
Determine which attachment method is used and perform the appropriate or alternative repair as described in this bulletin. 
M6 Weld Stud Replacement
Caution
Use only the GM-approved replacement fasteners with conductive finish for electrical ground repair.
1. Select a location adjacent the damaged or missing M6 ground stud having 20 mm (0.79 in) clearance behind the panel surface and 20 mm (0.79 in)
clearance surrounding the M6 conductive rivet stud flange.
2. Using GM approved residue-free solvent or equivalent, remove any grease from the repair site and allow to dry.
Note
Ensure 20 mm (0.79 in) clearance is maintained behind the panel to be drilled.
3. Drill a 10 mm (0.40 in) diameter hole through the panel.
4. Remove paint and primer from the area surrounding the 10 mm (0.40 in) hole until bare metal is visible.
NEXT PAGE >
< PREV PAGE