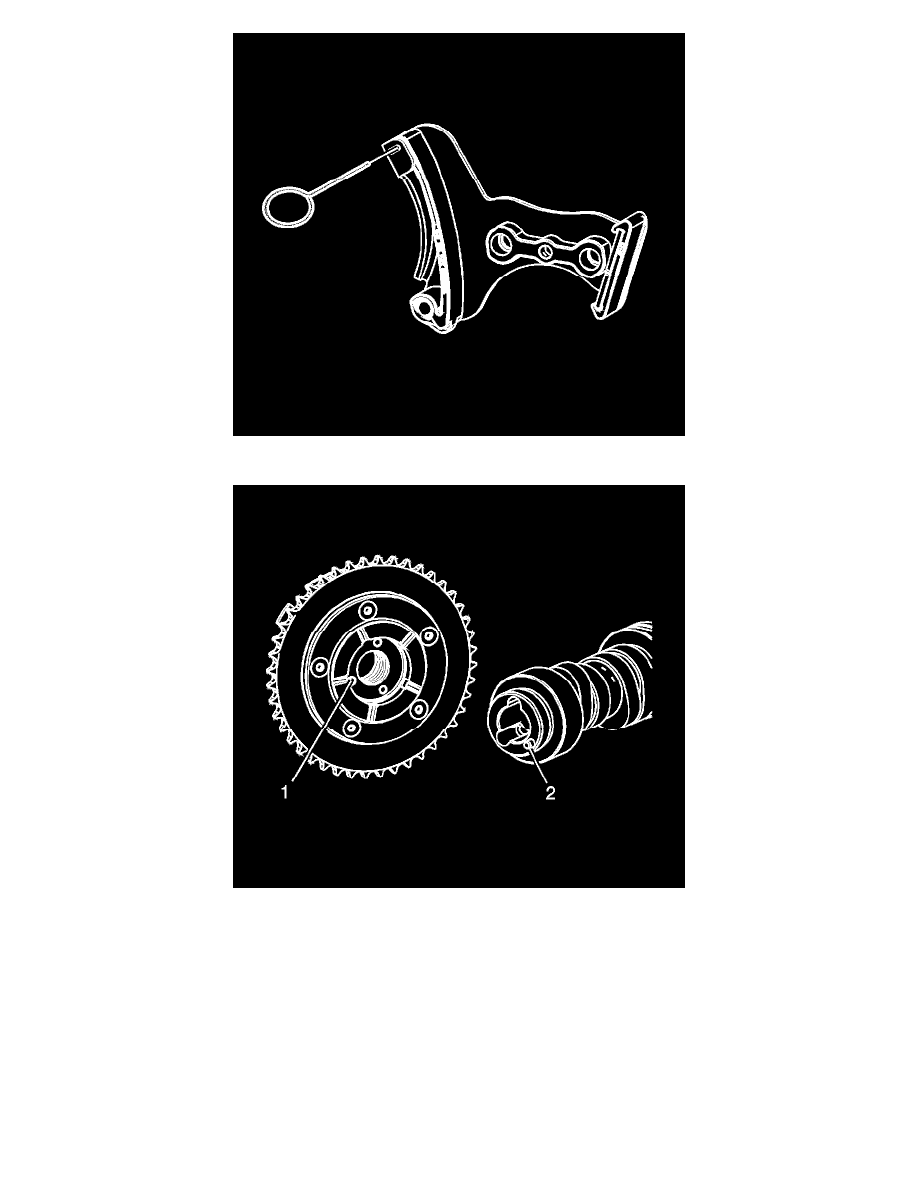 1. Compress the timing chain tensioner guide and install the EN 46330  .
Note:  
*
Properly locate the CMP actuator on the locating pin of the camshaft.
*
The sprocket teeth and timing chain must mesh.
*
The camshaft and the crankshaft sprocket alignment marks MUST be aligned properly.
*
DO NOT use the CMP solenoid valve again. Install a NEW valve during assembly.
2. Identify the alignment hole (1) in the rear face of the CMP actuator and the locating pin (2) on the front face of the camshaft.