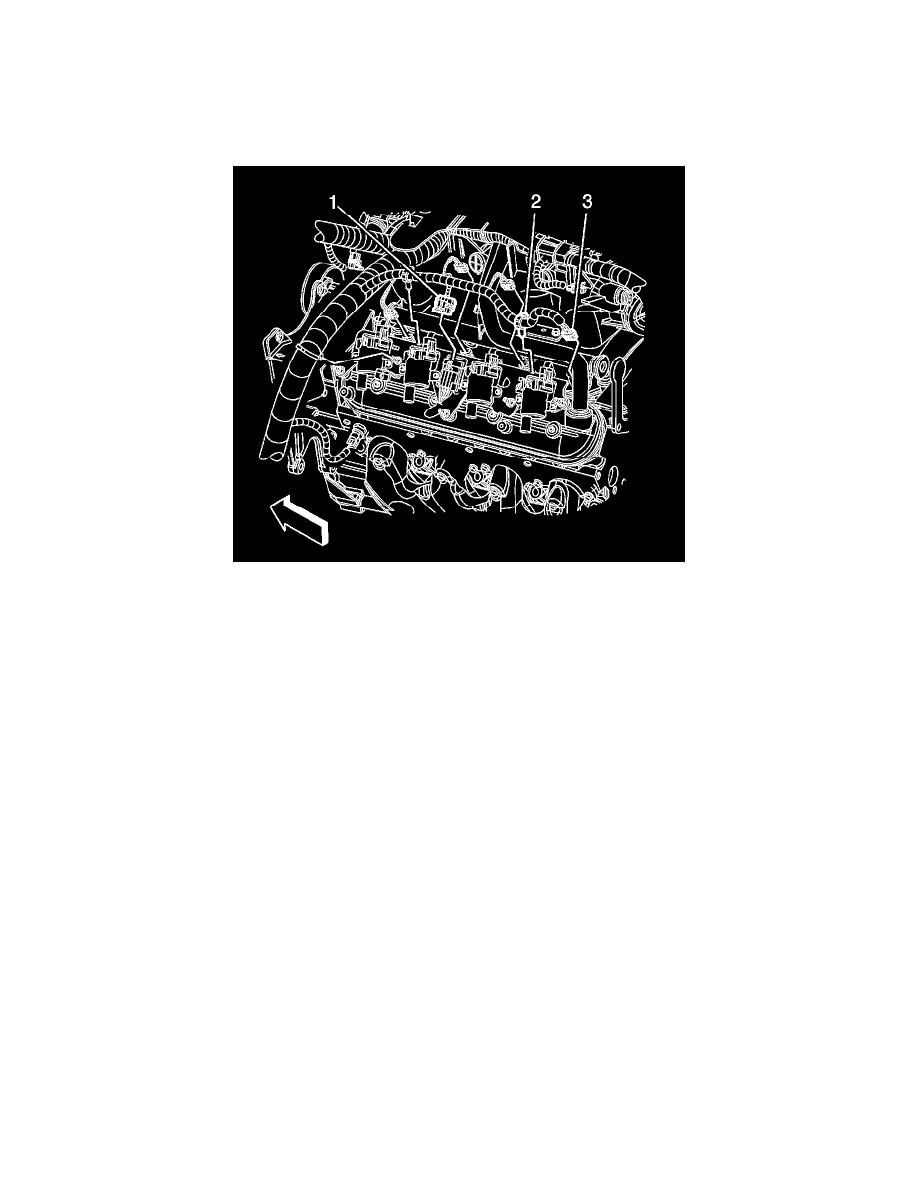 Valve Cover: Service and Repair
Valve Rocker Arm Cover Replacement - Right Side
Valve Rocker Arm Cover Replacement - Right Side
Removal Procedure
1. Remove the engine cover. Refer to Engine Cover Replacement   (See: Access Cover/Service and Repair).
2. Remove the upper transmission fill tube. Refer to Transmission Fluid Filler Tube and Seal Replacement   (See: Transmission and
Drivetrain/Automatic Transmission/Transaxle/Automatic Transmission Dipstick - Dipstick Tube/Service and Repair/4L60-E/4L65-E/4L70-E -
Automatic Transmission).
3. Remove the oil fill tube. Refer to Oil Level Indicator Tube Replacement   (See: Engine Lubrication/Engine Oil Dip Stick - Dip Stick Tube/Service
and Repair/Oil Level Indicator Tube Replacement).
4. Disconnect the main electrical connector (1) to the ignition coil wire harness.
5. Remove the harness clips (2).
6. Reposition the engine harness, if necessary.
7. Remove the spark plug wires from the ignition coils:
*
Twist each plug wire 1/2 turn.
*
Pull only on the boot in order to remove the wire from the ignition coil.