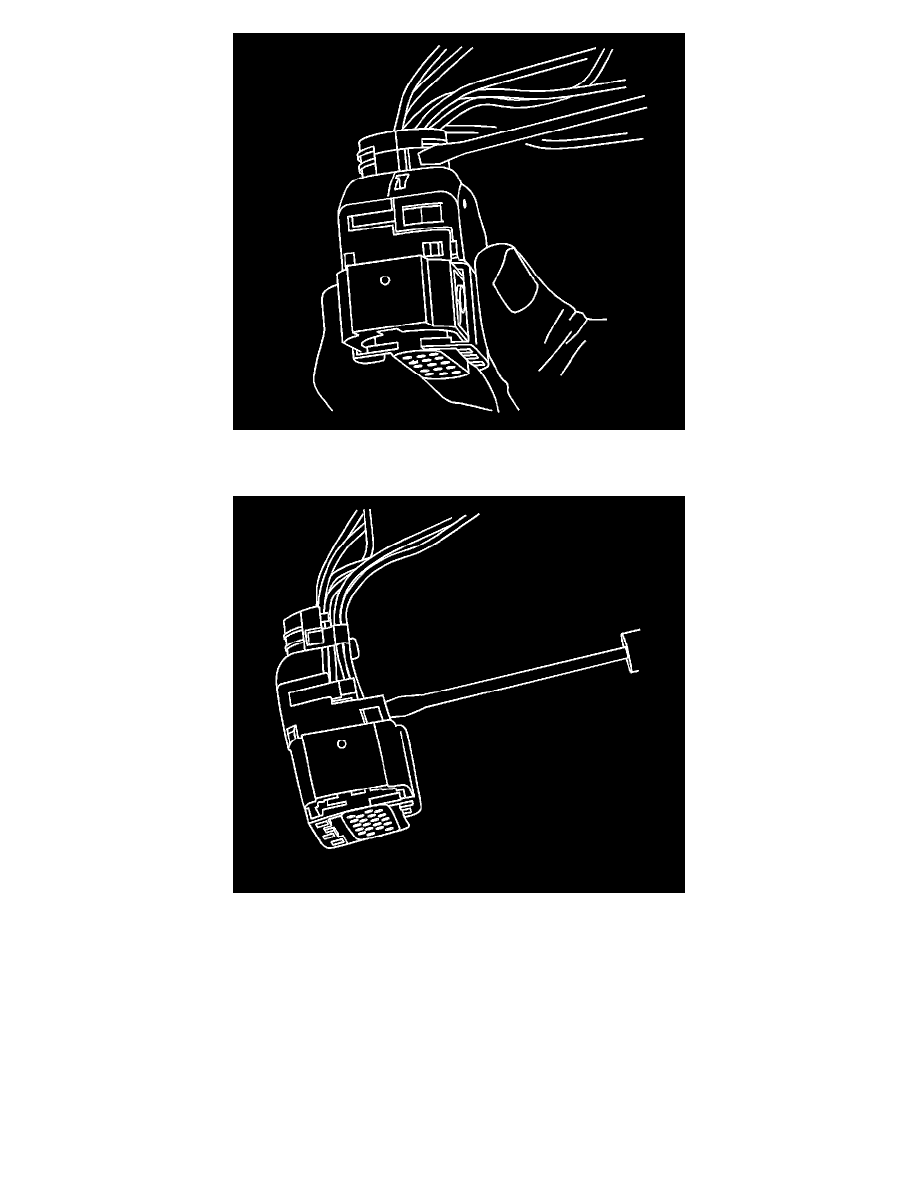 5. Release the upper wire dress cover locking tab.
6. Once the locks are unlocked, lift the dress cover off.
Note:  Always use care when removing a terminal position assurance (TPA) in order to avoid damaging it.
7. Remove the TPA by inserting a small flat-blade tool into the locking tabs on both sides of the TPA. Gently pry the TPA out of the connector.