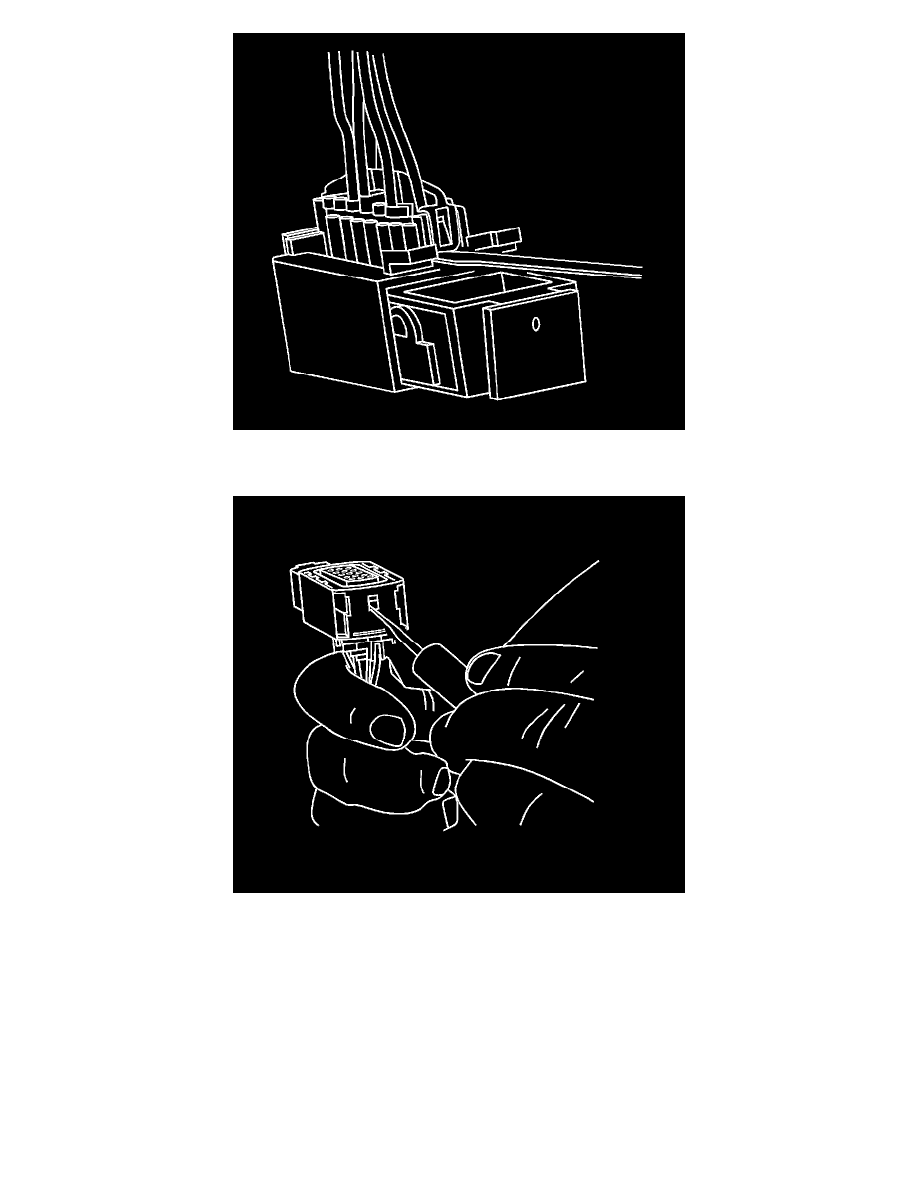 8. Remove the nose piece by inserting a small flat-blade tool into the locking tabs on both sides of the nose piece. Gently pry the nose piece out of
the connector.
9. Insert the J 38125-12A tool to release the terminals by inserting the tool into the terminal release cavity. See the release tool cross reference in the
Reference Guide of the J-38125   to ensure that the correct release tool is used.