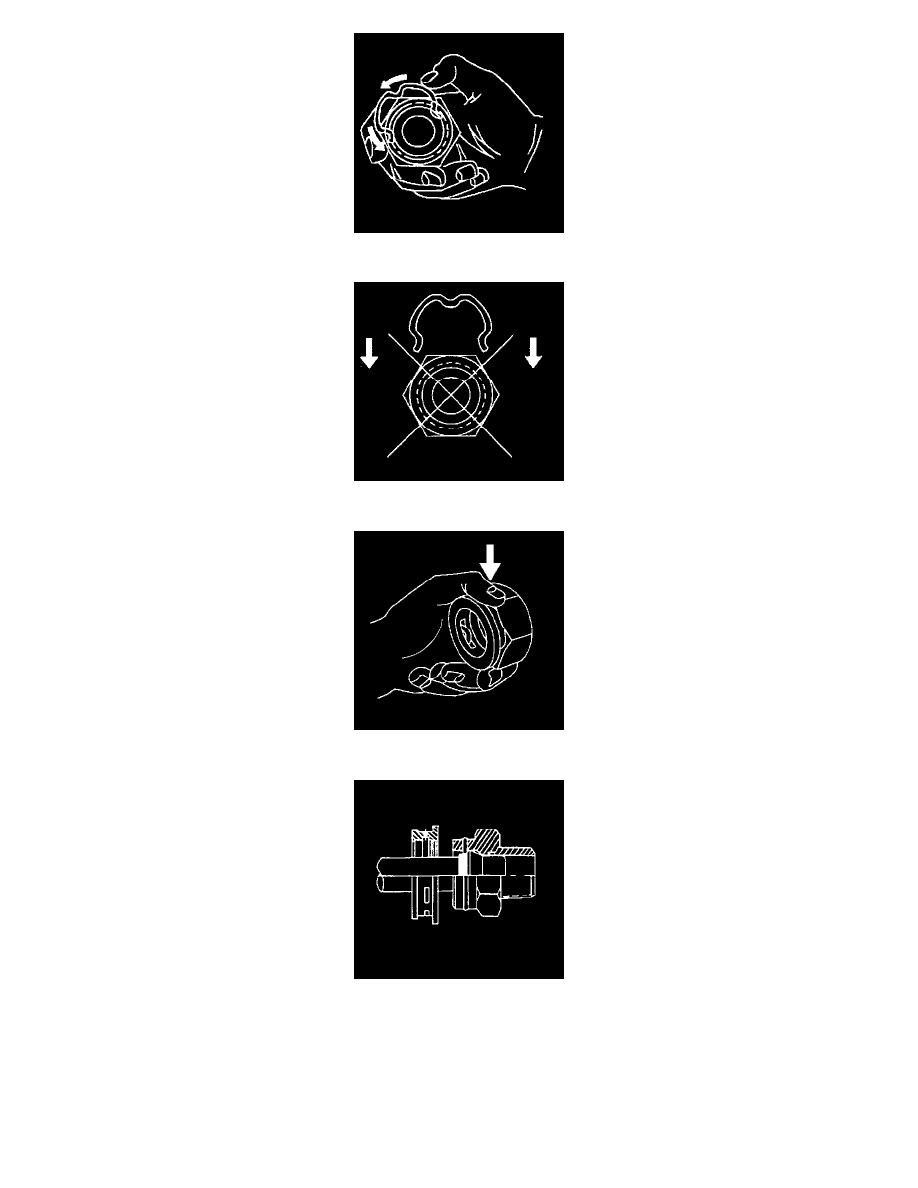 3. Rotate the retaining ring around the fitting until the retaining ring is positioned with all three ears through the three slots on the fitting.
4. Do not install the new retaining ring onto the fitting by pushing the retaining ring.
5. Ensure that the three retaining ring ears are seen from inside the fitting and that the retaining ring moves freely in the fitting slots.
6. Install the cooler line into the quick connect fitting.
7. Insert the cooler line end into the quick connect fitting until a click is either heard or felt.