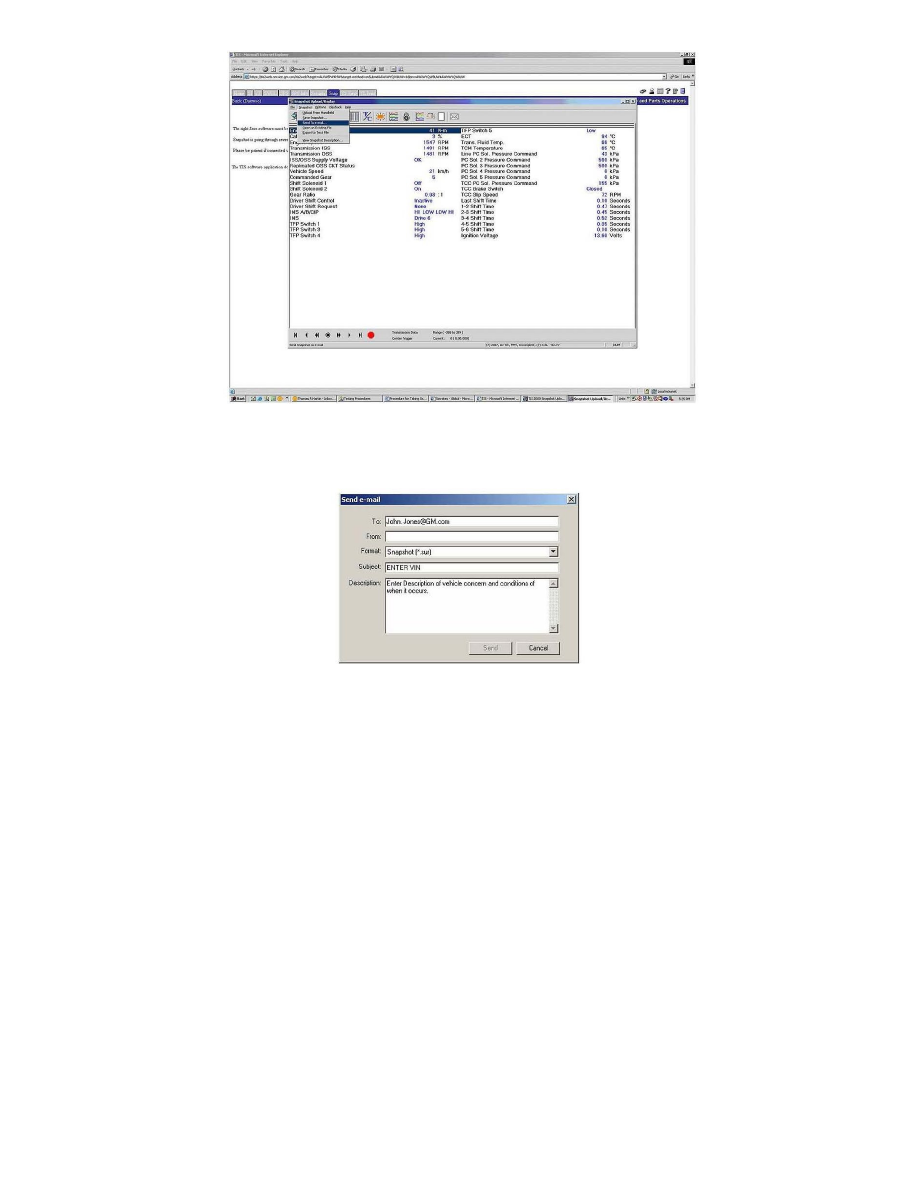 4. Once communication is established and you select the file you want to upload, you will see a screen similar to below. You can email the file
directly from TIS2WEB by going to the Snapshot drop down menu and selecting "Send to e-mail" as shown in Figure 11.
Figure 12
5. After selecting Send to e-mail, a dialog box like the one shown in Figure 12 will be displayed. Fill in the information as requested and then click
send. Include the VIN in the subject line.
6. After all the information is entered, hit the send button. After sending the file, you will receive a confirmation box letting you know the e-mail was
sent successfully.
7. It is recommended to now save the file to your computer using the same procedure as if you were using TIS 2000 in case your recipient doesn't
receive your email with the snapshot data.
Important
Sending the file via e-mail through TIS2WEB does NOT save the file locally and there is no way to access your sent mail in TIS2WEB like
a regular e-mail program.
Sending a Snapshot to GM TAC