< PREV PAGE
NEXT PAGE >
Suburban 3/4 Ton 4WD V8-305 5.0L (1986)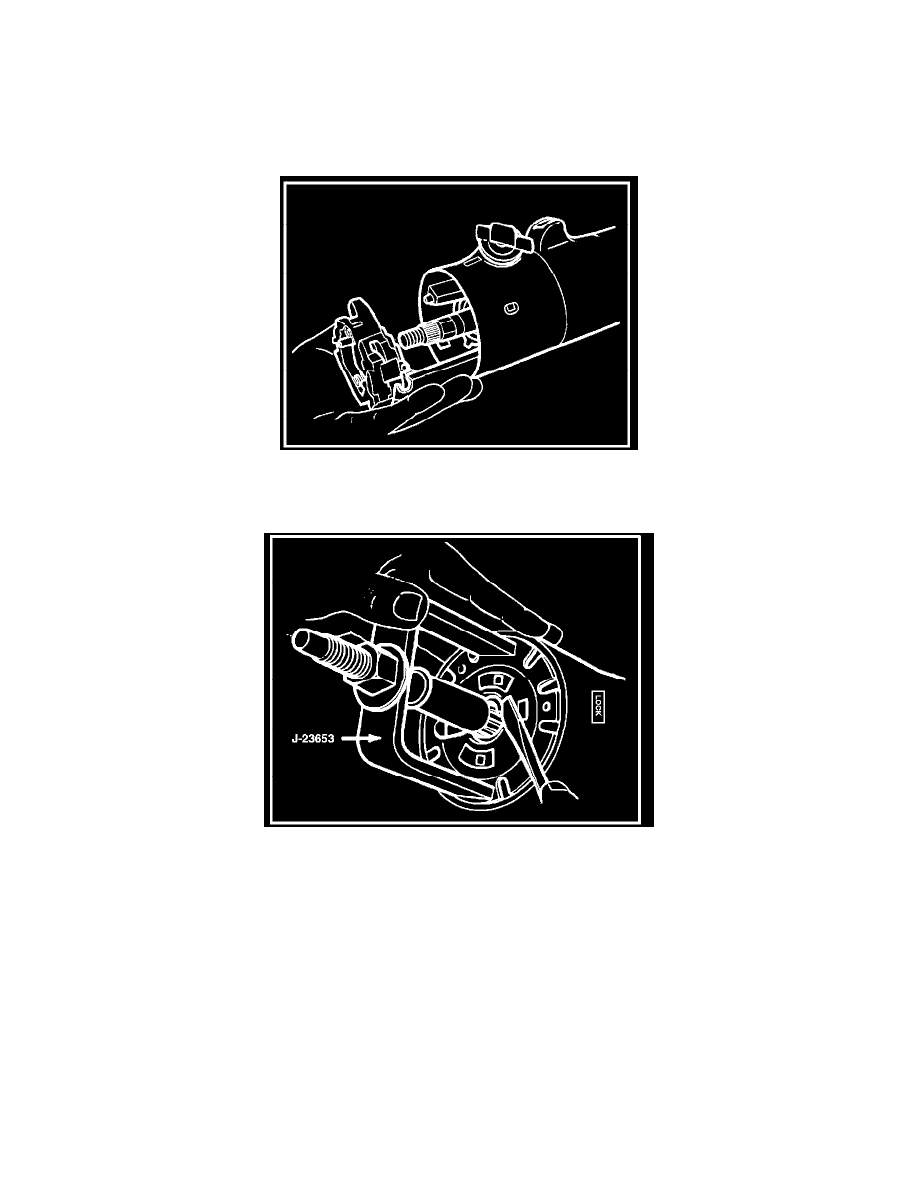 Turn Signal Switch: Service and Repair
DIRECTIONAL SIGNAL SWITCH
The directional signal switch can be removed with the steering column in the vehicle and without disturbing any of the column mountings.
Removal
1. Remove the steering wheel. 
2. Remove the column to instrument panel trim cover.
3. Position screwdriver blade into cover slot. Pry up and out to free cover from lock plate.
4. Screw the center post of Lock Plate Compressing Tool J-23653 onto the steering shaft as far as it will Compress the lock plate by turning the
center post clockwise. Pry the round wire snap ring out of the shaft groove and discard the ring. Remove Tool J-23653 and lift the end of the shaft.
NOTICE: If the column is being disassembled on the bench, with the snap ring removed the shaft could slide out of the lower end of the mast
jacket, damaging the shaft assembly.
5. Slide the directional signal cancelling cam upper bearing preload spring and thrust washer off the end of the shaft.
6. Remove the directional signal lever screw and remove the lever.
7. Push the hazard warning knob in and unscrew the knob.
8. Remove the three switch mounting screws.
9. All Columns - Pull the switch connector out of the bracket on the jacket and feed switch connector through column support bracket and pull
switch straight up, guiding the wiring harness through the column housing and protector.
< PREV PAGE
NEXT PAGE >