< PREV PAGE
NEXT PAGE >
Suburban 3/4 Ton 4WD V8-305 5.0L (1986)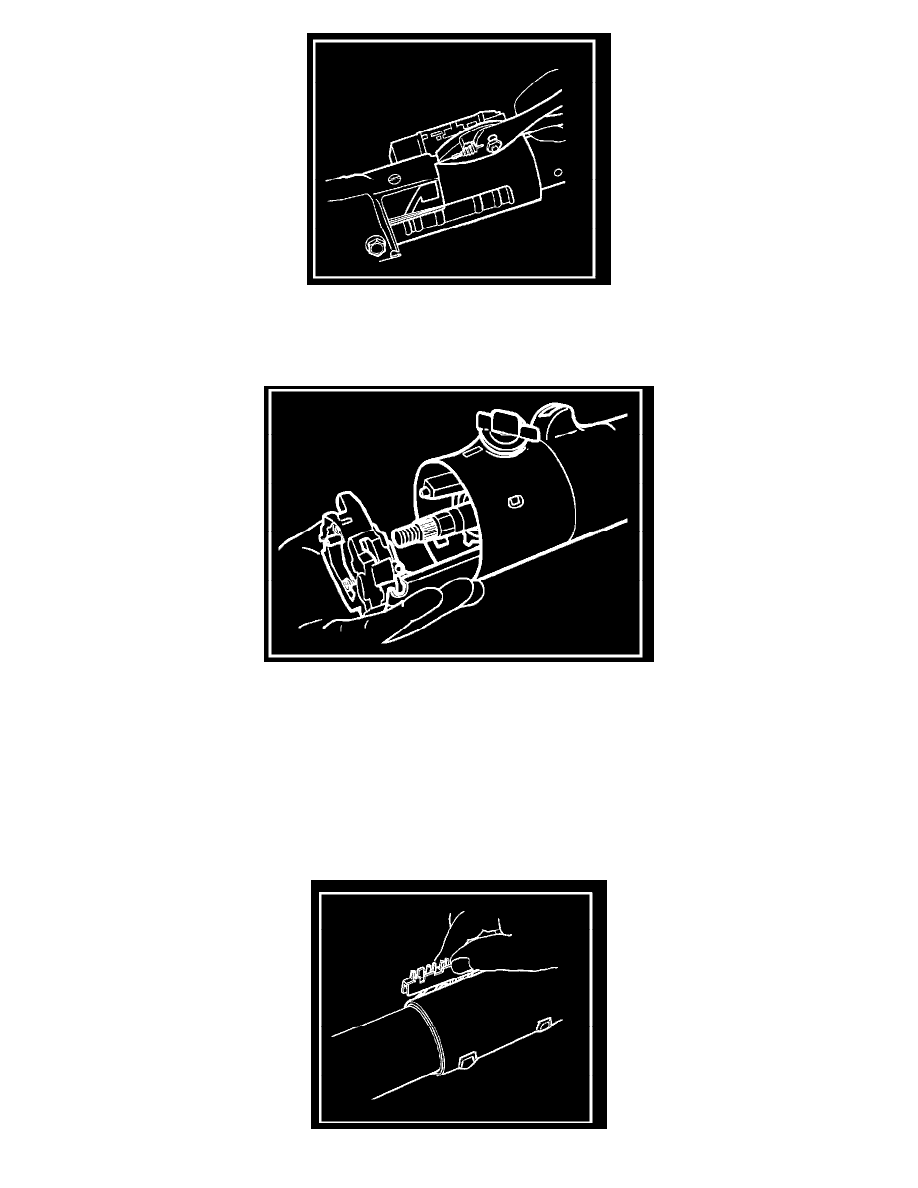 10. Remove wire protector by pulling downward out of column with pliers using tab provided.
Tilt Column - Position the directional signal and shifter housing in the "low" position. Remove the harness cover by pulling toward the lower end
of the column, be careful not to damage the wires.
11. Remove the three switch mounting screws and pull the switch straight up, guiding the wiring harness and cover through the column housing.
Installation
CAUTION: It is extremely important that only the specified screws, bolts and nuts be used at assembly, or personal injury could result.
Use of overlength screws could prevent a portion of the assembly from compressing under impact.
1. All except Tilt - Be sure that the wiring harness is in the protector. Feed the connector and cover down through the housing and under the
mounting bracket (column in vehicle).
Tilt - Feed the connector down through the housing and under the mounting bracket. Then install the cover on the harness.
< PREV PAGE
NEXT PAGE >