< PREV PAGE
NEXT PAGE >
V 3500 P/U 4WD L6-292 4.8L (1987)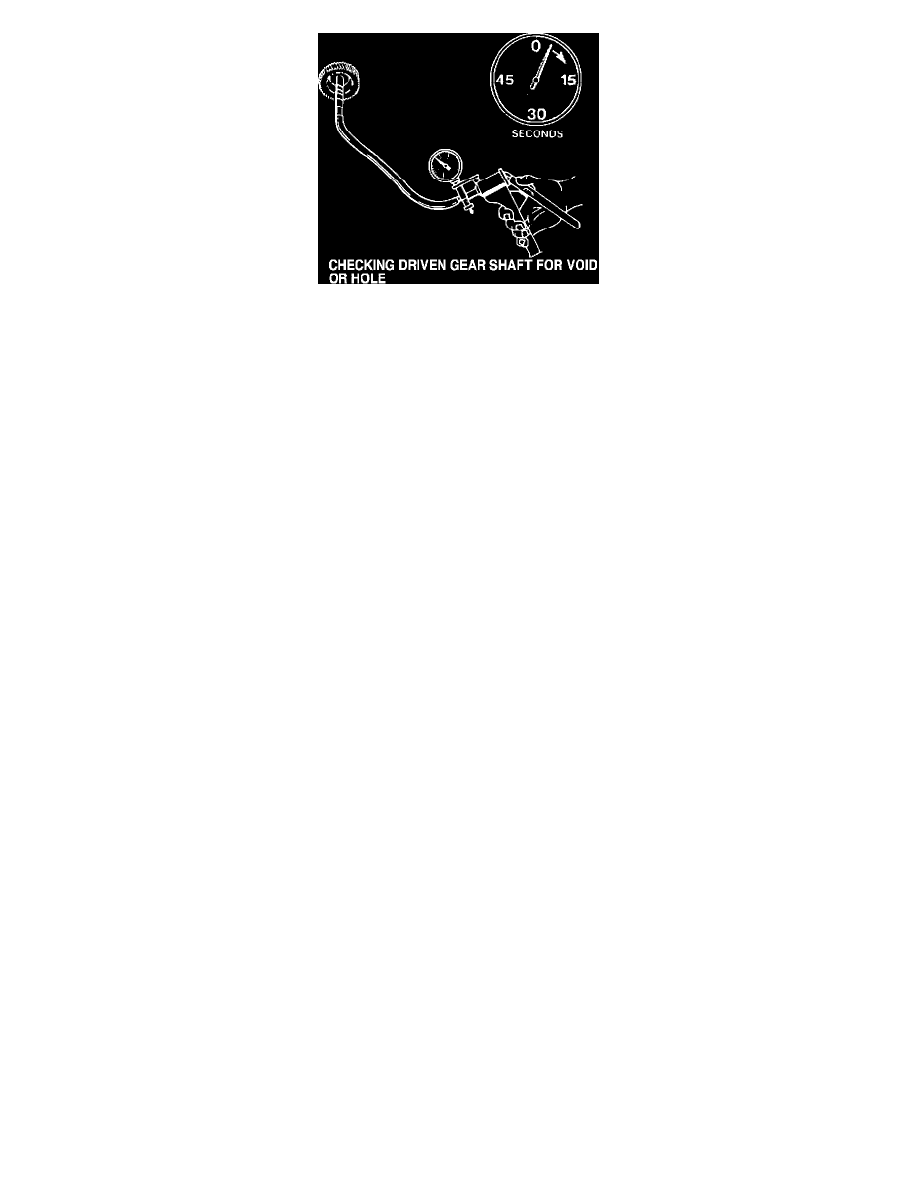 Figure No. 2
SERVICE ACTION:
When servicing a 1986 or 1987 vehicle for a fluid leak around the speedometer driven gear fitting or cable, check the speedometer driven gear shaft for a
hole through the center of the shaft as follows: (Figure No. 2)
1.
Install a hand vacuum pump over the end of the gear (opposite gear teeth).
2.
Pump up 10 in.-hg. of vacuum.
3.
The gage should stay at 10 in.-hg for at least 30 seconds. -If the gear holds vacuum, inspect the seals in the adaptor. -If the gear does not hold
vacuum, replace the gear.*
*Note: Check the new gear from parts stock  as outlined before installing in transmission.
SERVICE PARTS:
Refer to the GM Service Parts Operations (GMSPO) Catalog for the current speedometer gear based on transmission model and year.
< PREV PAGE
NEXT PAGE >