NEXT PAGE >
NPR L4-3.9L DSL Turbo (1998)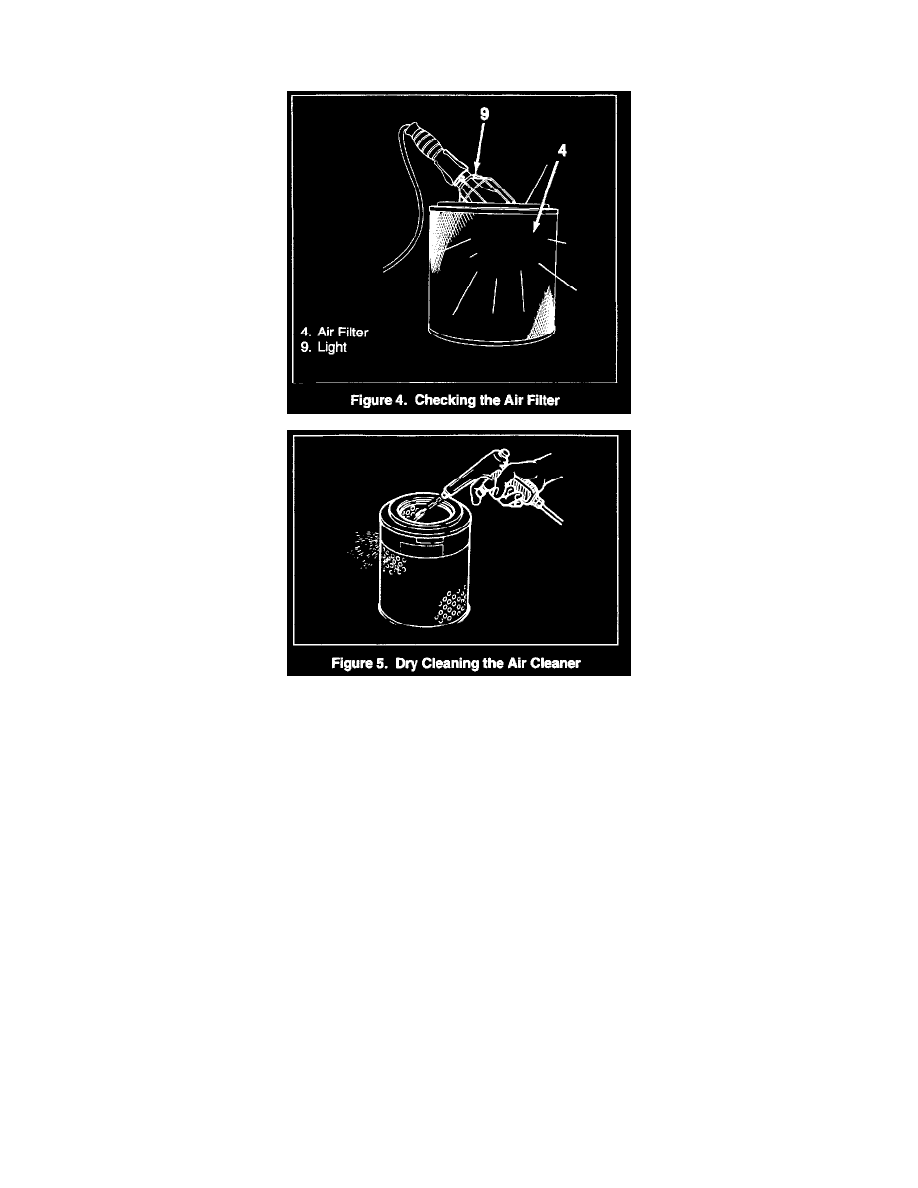 Air Filter Element: Procedures
AIR FILTER CLEANING
Air filter cleaning is not recommended, but where conditions require it, carefully follow the instructions below.
During cleaning, use extreme care not to puncture or damage the air filter. The air filter can be cleaned by either of two methods as follows.
Direct dry, clean air up and down pleats on the clean air side of air filter. Use caution that air pressure does not exceed 689 kPa (100 psi).
Maintain a reasonable distance between nozzle and air filter.
Washing Method
Washing is especially effective for oily or soot-laden filters. Prepare a solution of commercial nonsudsing detergent. Soak air filter for 15 minutes to
several hours to ensure all dirt has been soaked away, then rinse with clean water and air dry completely. DO NOT HEAT air filter to hasten drying.
Inspect by placing a bright light inside air filter.
Tapping or pounding dust out of air filter can damage them severely. Air filters must be cleaned with care. Never use gasoline or solvent to clean air
filters.
NEXT PAGE >