< PREV PAGE
NEXT PAGE >
Pickup 2WD L4-2.3L (4ZD1) (1988)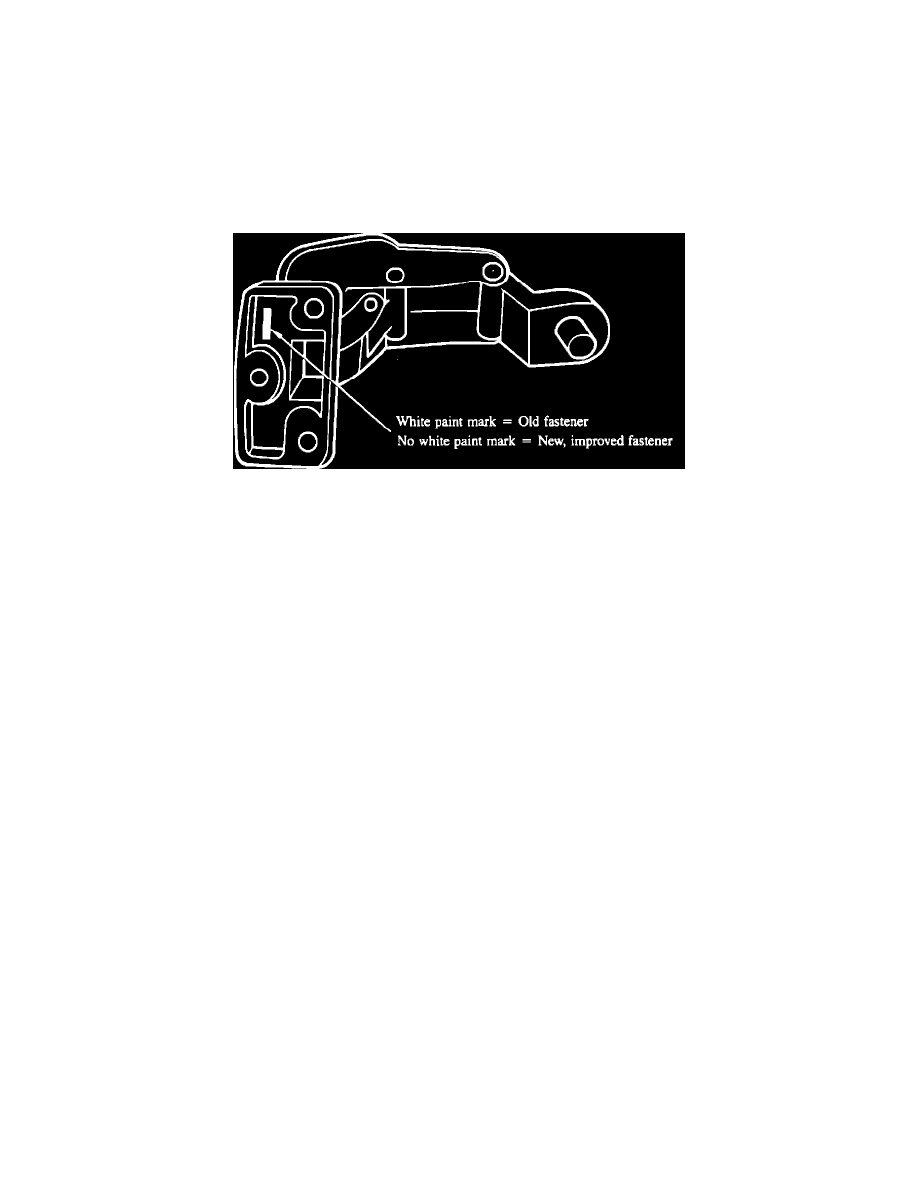 Windows: Customer Interest
Rear Quarter Window - Does Not Close Properly
BULLETIN NUMBER SB88-11-010
ISSUE DATE November 17, 1988
GROUP BODY
PICKUP (TF) REAR QUARTER WINDOW FASTENERS
VEHICLES AFFECTED
1988 Pickup (TF) Spacecab models before VIN J7232859.
FIGURE 1
SERVICE INFORMATION
If rear quarter window fasteners (locking mechanisms) do not close properly due to loose spring pin, replace die fastener assembly with a new, improved
fastener. See Figure 1 in order to distinguish a new fastener from an old fastener.
PARTS INFORMATION
Part No.
Description
8-94455-457-2          
Rear Quarter Window Fastener
FLAT RATE MANUAL INFORMATION Use existing labor operation 113939 (right) or 114039 (left).
< PREV PAGE
NEXT PAGE >