NEXT PAGE >
Rodeo LS 4WD V6-3.2L (1998)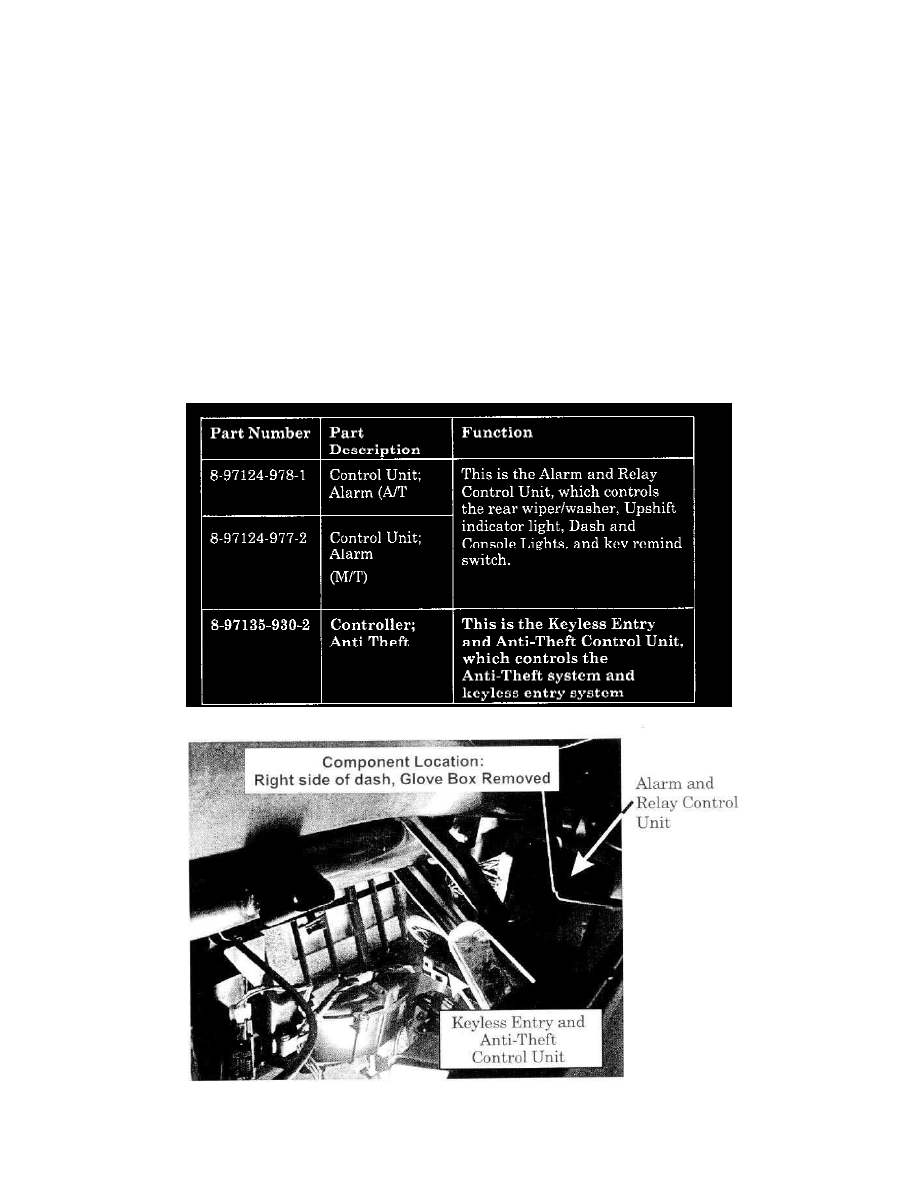 Alarm Module: Technical Service Bulletins
Anti Theft Controller - Ordering W/Correct Part Numbers
BULLETIN NUMBER:
IB00-04-S001
ISSUE DATE:
MARCH 2000
GROUP:
ELECTRICAL
1998 RODEO (UE) ANTI-THEFT CONTROLLER REPLACEMENT
There have been issues reported in response to repairing anti-theft device failures for 1998 Rodeo (UE). Incorrect part orders have been placed when
attempting repair for Anti-Theft Controller Replacement; Alarm Control Unit (part #'s 8-97124-978-1 & 8-97124-977-2) are being ordered instead.
 
When placing parts request, please note that the correct part(s) are replaced accordingly. In reference to Anti-Theft system servicing, the correct part
number for Anti-Theft Controller replacement is part number 8-97135-930-2.
BE ADVISED:
The Anti-Theft Controller is illustrated and listed in Figure # 8-28, Key # 137 of the Rodeo parts catalog. It comes with two Auto Door Lock Transmitter
Assemblies as well.
NEXT PAGE >