< PREV PAGE
NEXT PAGE >
Trooper (2 Door) V6-3165cc 3.2L DOHC (6VD1) (1992)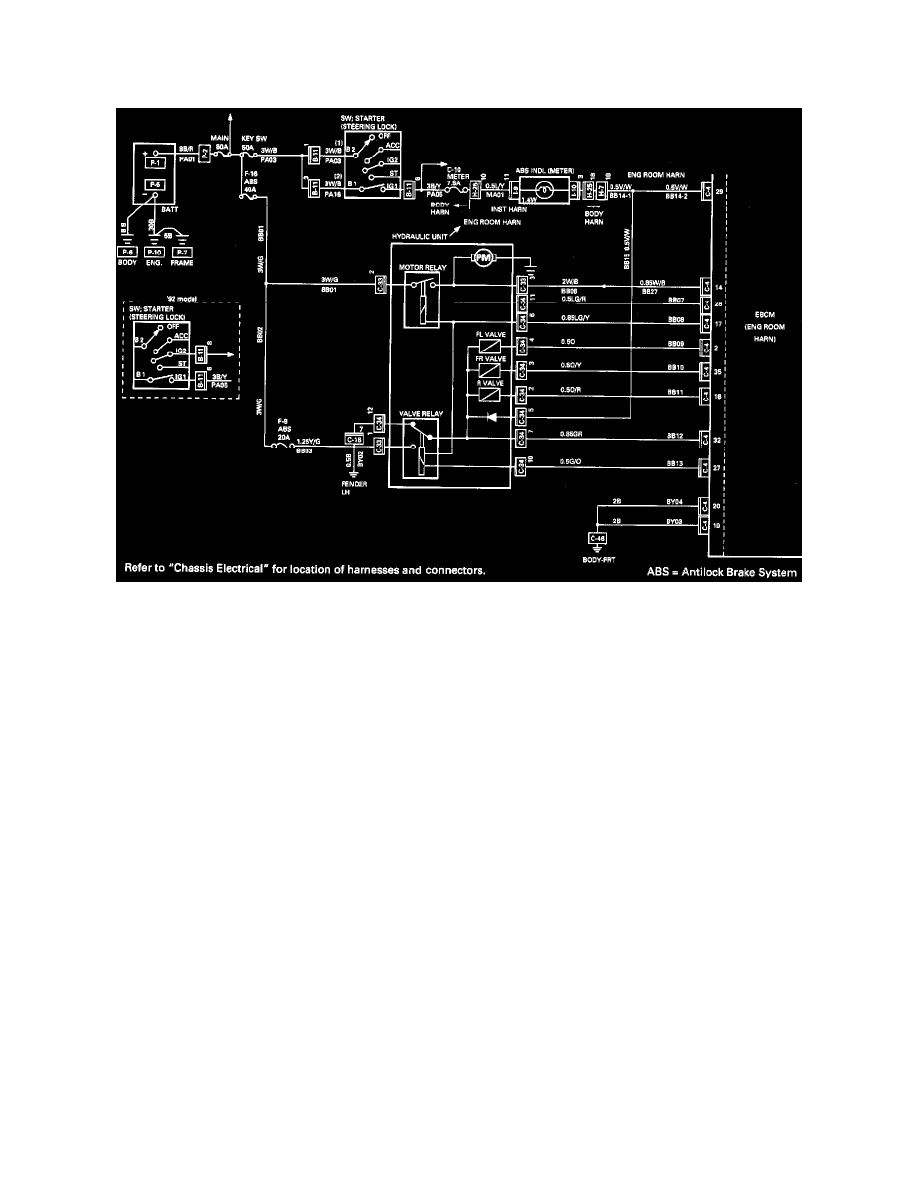 Brake Fluid Pump Relay: Testing and Inspection
CHART C "ANTILOCK" Warning Light "ON" approx. 15 Seconds later after Starting Engine with Vehicle Stationary 
(Motor Relay Circuit Faulty) 
Circuit Operation 
The signal from the Electronic Brake Control Module (EBCM) causes the motor relay to turn ON/OFF, the motor to rotate and the pump to operate.
When opens or shorts occur in this circuit, the "ANTILOCK" light comes on and the Antilock Brake System (ABS) is shut off approx. 15 seconds
after starting the engine while at idle.
< PREV PAGE
NEXT PAGE >