< PREV PAGE
NEXT PAGE >
Trooper II L4-2238cc DSL (C223) (1987)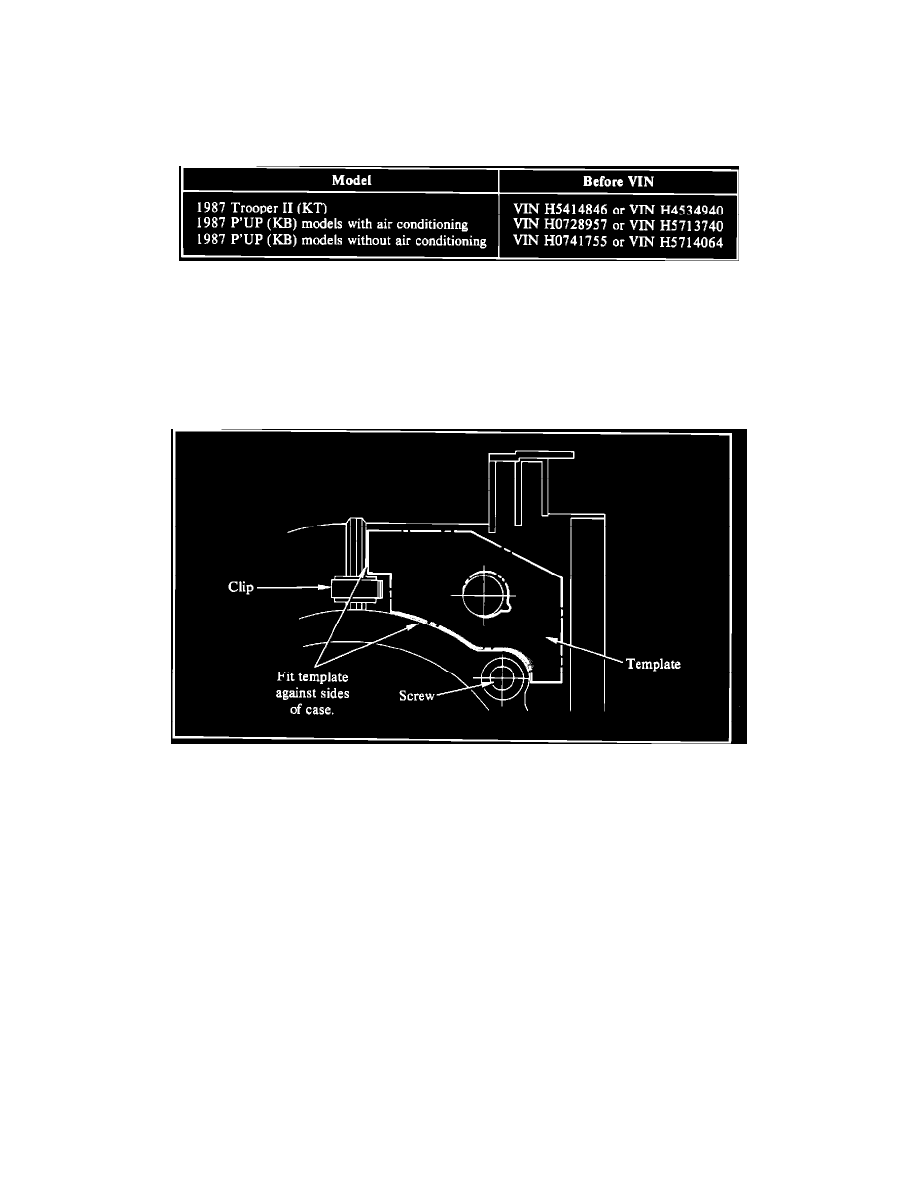 Blower Motor: Customer Interest
Blower Motor - Water Contamination
BULLETIN NUMBER
ISSUE DATE
GROUP
SB88-12-001
April 5, 1988
HEATING & A/C
P'UP (KB) AND TROOPER II (KT) BLOWER MOTOR WATER ENTRY
VEHICLES AFFECTED
SERVICE INFORMATION
Water entering through the fresh air intake into the blower motor may damage the blower motor. A blower case guide can be installed to divert the water.
This Service Bulletin describes the installation procedure for the blower case guide.
For vehicles with air conditioning (factory-installed or AIMI air conditioning), a redesigned evaporator drain hose is also available to prevent water
build-up in the evaporator.
FIGURE 1
SERVICE PROCEDURE
1.
Install the blower case guide as follows:
a.
Remove the blower motor and its cover.
b.
Copy the template in Figure 1 (shown actual size) and cut a template from a piece of cardboard.
c.
Position the template on the bottom left side of the blower case, over the air cooling hole as shown in Figure 1.
d.
Trace the template hole outline onto the case with a pencil.
e.
Using a file, enlarge the air cooling hole according to the outline markings.
f.
Apply a thin bead of silicone sealant to the flange of the guide.
< PREV PAGE
NEXT PAGE >