NEXT PAGE >
Trooper S 4WD V6-3.5L (2002)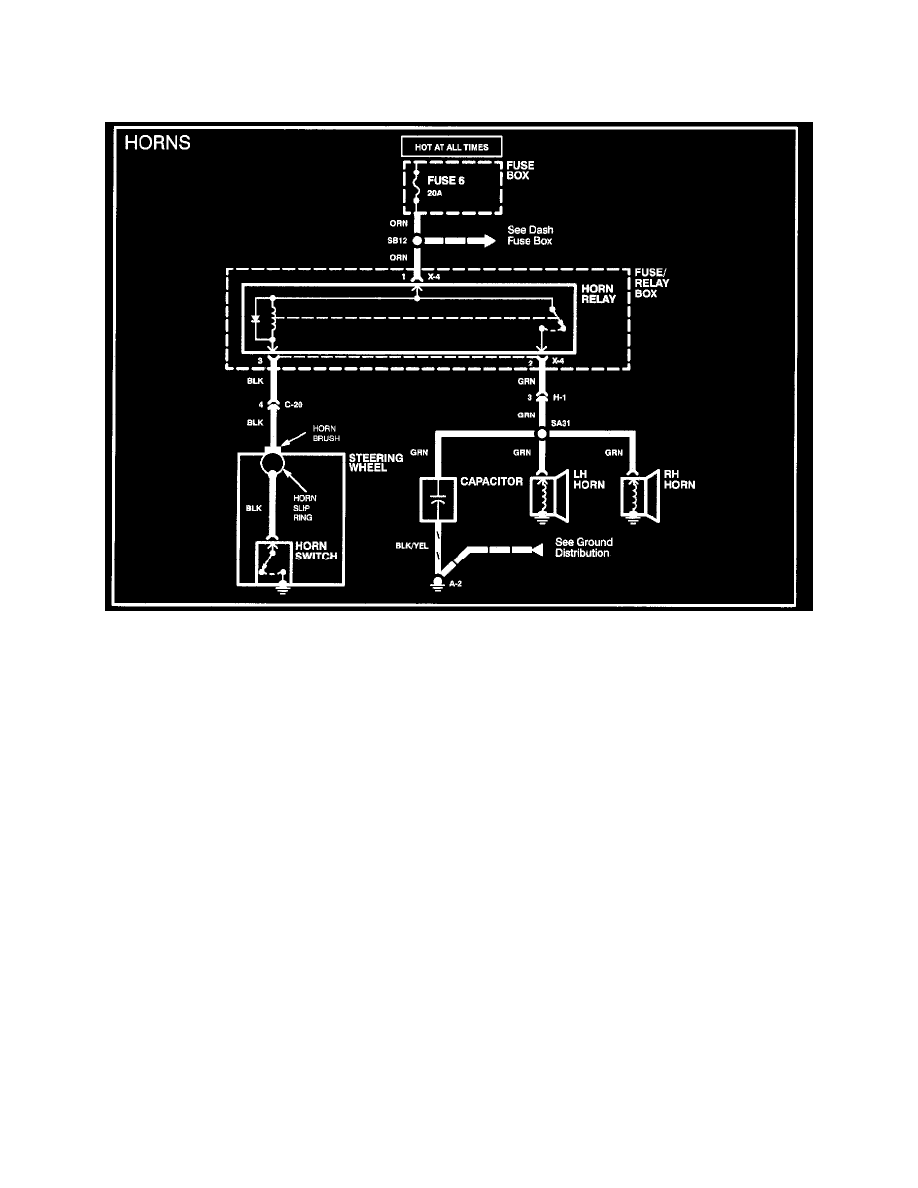 Alarm Module: Diagram Information and Instructions
How to Read Circuit Schematics
Circuit schematics break the entire electrical system into individual circuits. Electrical components that work together are shown together.
Each drawing is arranged so that current flows from positive at the top of the page, to ground, at the bottom of the page. The "hot" labels at the top of a
fuse show when the starter switch supplies power to that fuse.
Wires that connect to another circuit are shown with an arrowhead pointing in the direction of current flow. The name of the circuit that shares wiring is
provided for reference.
"See Dash Fuse Box" means that there are other connections to circuits that are not shown. These shared circuits are shown on the Dash Fuse Box circuit
schematic. "See Ground Distribution" means that there are shared ground circuits which are shown on the Ground Distribution circuit schematic.
No attempt is made on the schematic to represent components and wiring as they physically appear on the car. For example, a 4-foot length of wire is not
treated any differently in a schematic than one which is only a few inches long. The number of cavities for each connector is listed in the Component
Location Index rather than being illustrated. Similarly, switches and other components are shown as simply as possible with regard to function only.
The example shows a horns schematic. Locate the horn schematic by using the Circuit Index. The circuit schematic will look similar to the one shown.
The schematic is read from top to bottom.
Voltage is applied to the horn relay at all times. When the relay coil is grounded by closing the horn switch, the relay contacts close. When the relay
contacts are closed, both the LH and RH horns are energized.
Lighting Switch Details Schematics
NEXT PAGE >