< PREV PAGE
NEXT PAGE >
Vanden Plas (X308) V8-4.0L (AJ27) (2000)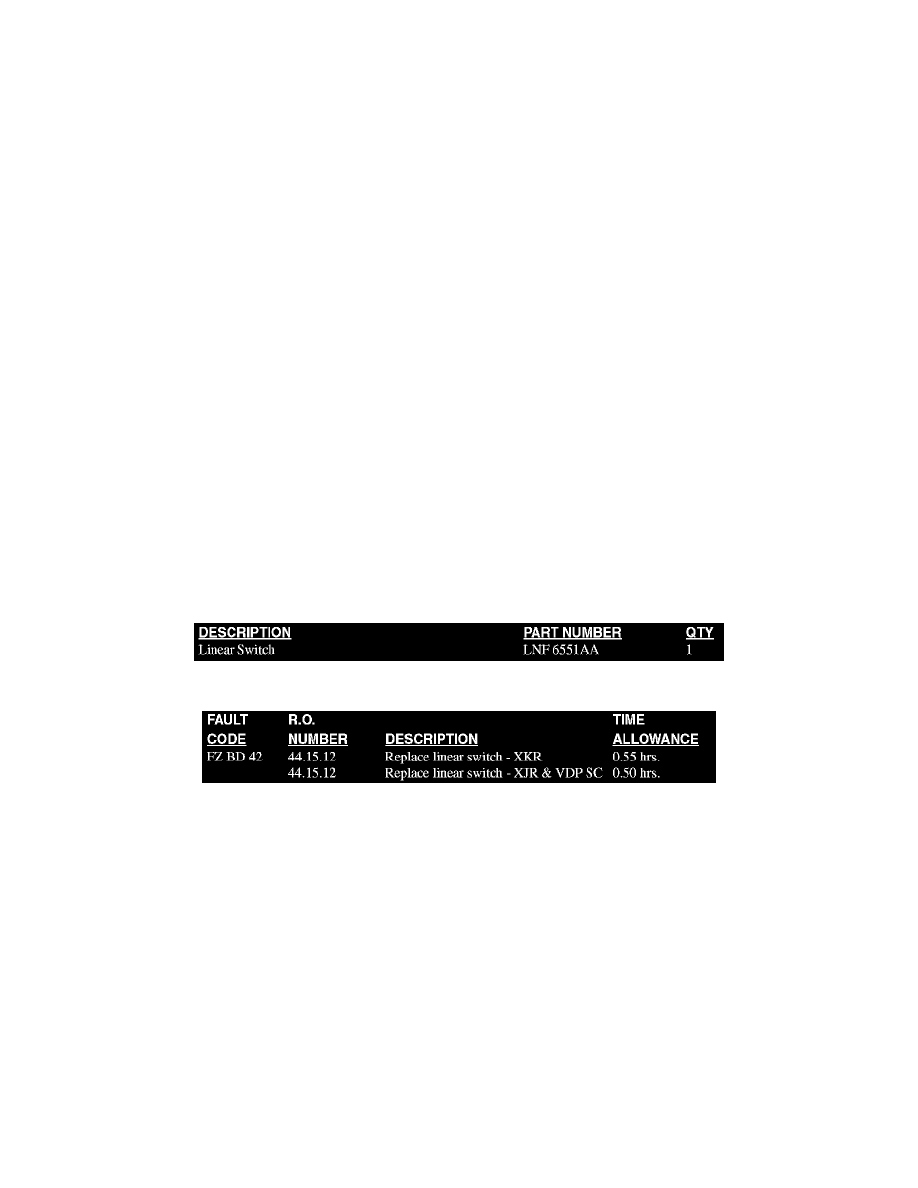 Malfunction Indicator Lamp - A/T: Technical Service Bulletins
A/T - 'Transmission Fault' Warning & DTCs P0705 P0710
307-12
DATE 08/00
V8 XJ Series/XK8
MODEL
2000 MY XKR Range
2000 MY XJR & VDP SC
VIN
A03000-A07263
E06000-E13491
Restricted Performance And/Or Transmission Fault - DTC P0705 or P0710 - Linear Switch Intermittent Fault
Issue:
Some 2000 MY supercharged vehicles may experience a customer complaint of a warning on their instrument panel reading "RESTRICTED
PERFORMANCE" and/or "TRANSMISSION FAULT" with DTC P0705 or P0710 logged.
Action:
In case of customer complaint of the above condition on a 2000 MY supercharged vehicle, a normal diagnostic procedure should be followed to
eliminate any actual problem with the transmission.
If, after the diagnostic testing procedure is completed, there is no evident reason for the instrument panel warning, then it is likely that the linear switch
has an intermittent fault and needs to be replaced.
If the linear switch needs to be replaced, follow the workshop procedure available in Workshop Manual (JTIS CD-ROM) section 307-05B, SRO
44.15.12. If the SRO is not available for 2000 MY vehicles, refer to the same SRO number for 1999 MY vehicles.
Parts Information
Warranty Information
< PREV PAGE
NEXT PAGE >