< PREV PAGE
NEXT PAGE >
Vanden Plas (X308) V8-4.0L (AJ27) (2000)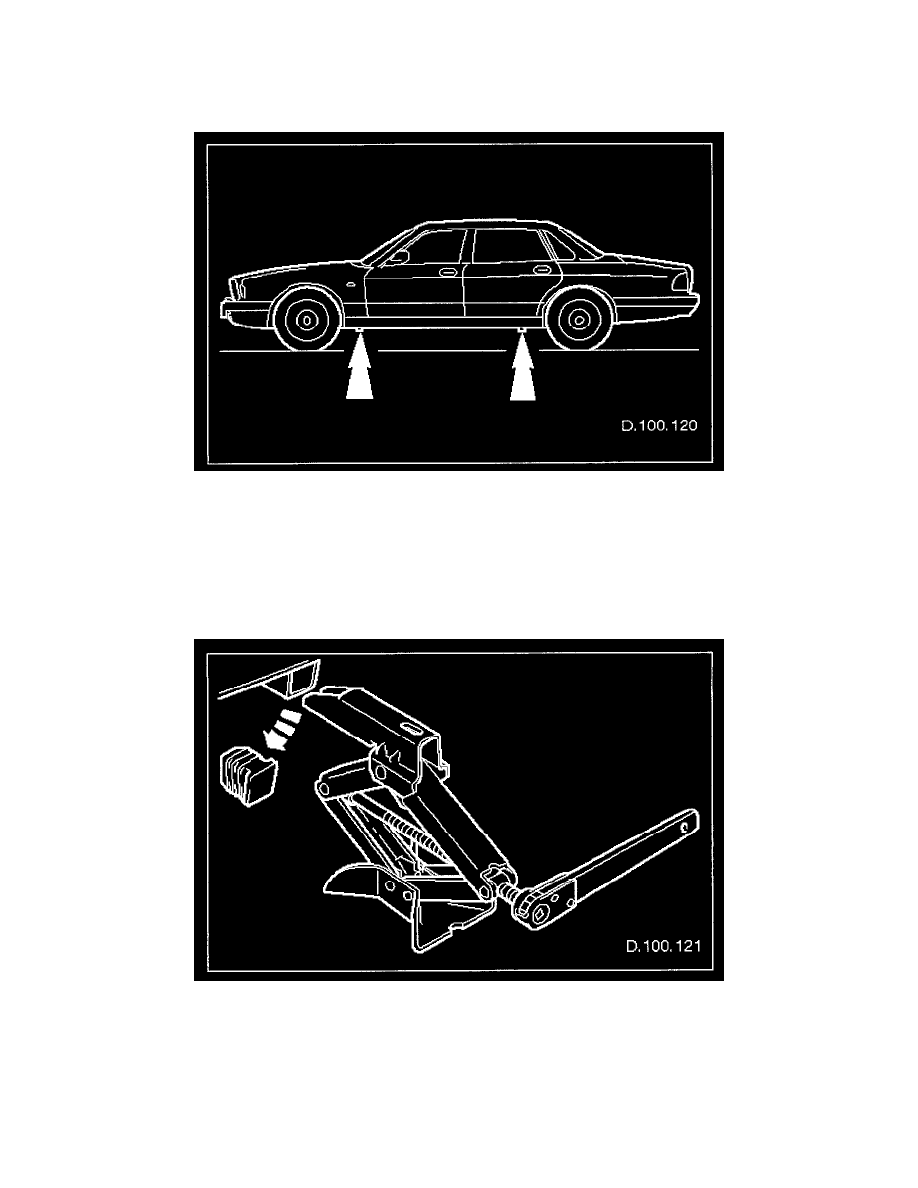 Vehicle Lifting: Service and Repair
Jacking
Using the Vehicle Jack
WARNING:  ENSURE THAT THE VEHICLE IS STANDING ON FIRM, LEVEL GROUND.
DO NOT START OR RUN THE ENGINE WHILE THE VEHICLE IS ONLY SUPPORTED BY THE VEHICLE JACK.
1. Position the jack at the appropriate front or rear jacking point.
Put the parking brake ON and the transmission in Park. 
Chock the wheels to prevent movement of the vehicle.
2. Locate the arm of the jack securely in the jacking socket. 
Remove the rubber cover from the socket.
3. Raise/lower the vehicle using the jack ratchet handle.
4. Remove the jack from the jacking point.
Fit the rubber cover to the jacking socket
 
Using the Workshop Jack
< PREV PAGE
NEXT PAGE >