NEXT PAGE >
< PREV PAGE
Vanden Plas (X308) V8-4.0L (AJ27) (2000)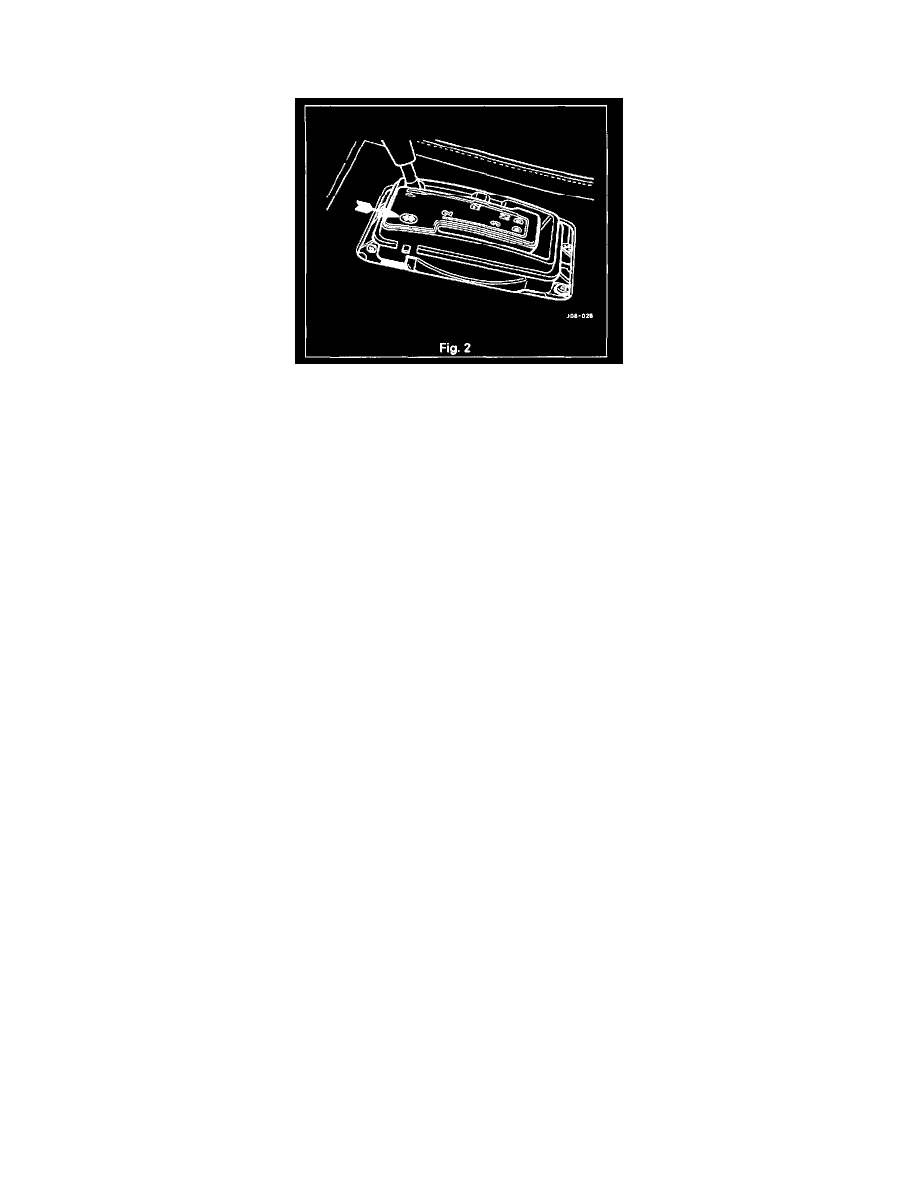 Towing Information: Service and Repair
Gear-Shift Interlock - Manual Override
Fig. 2
The gear selector lever may only be moved from the park 'P' position by turning the ignition key to position 'II' on the key switch and applying pressure
to the footbrake pedal.
To remove the ignition key from the key switch, the gear selector lever must be moved to park 'P'.
With the key removed, the gear selector lever will be locked in park 'P'.
In the event of electrical failure or when moving the vehicle without power, the gear selector lever can be manually unlocked from park 'P'.
Below the left-hand side of the 'J' gate (Fig. 2), is the gear- shift interlock manual release catch. With a flat bladed screwdriver, remove the plug, arrowed
(Fig. 2). Insert ignition key and press down catch whilst simultaneously moving the gear-shift lever from 'P' position.
NOTE:  Gear-shift lever can only be moved approximately 25 mm with the key still inserted.
Remove key and replace plug.
NEXT PAGE >
< PREV PAGE