< PREV PAGE
NEXT PAGE >
Vanden Plas (X308) V8-4.0L (AJ27) (2000)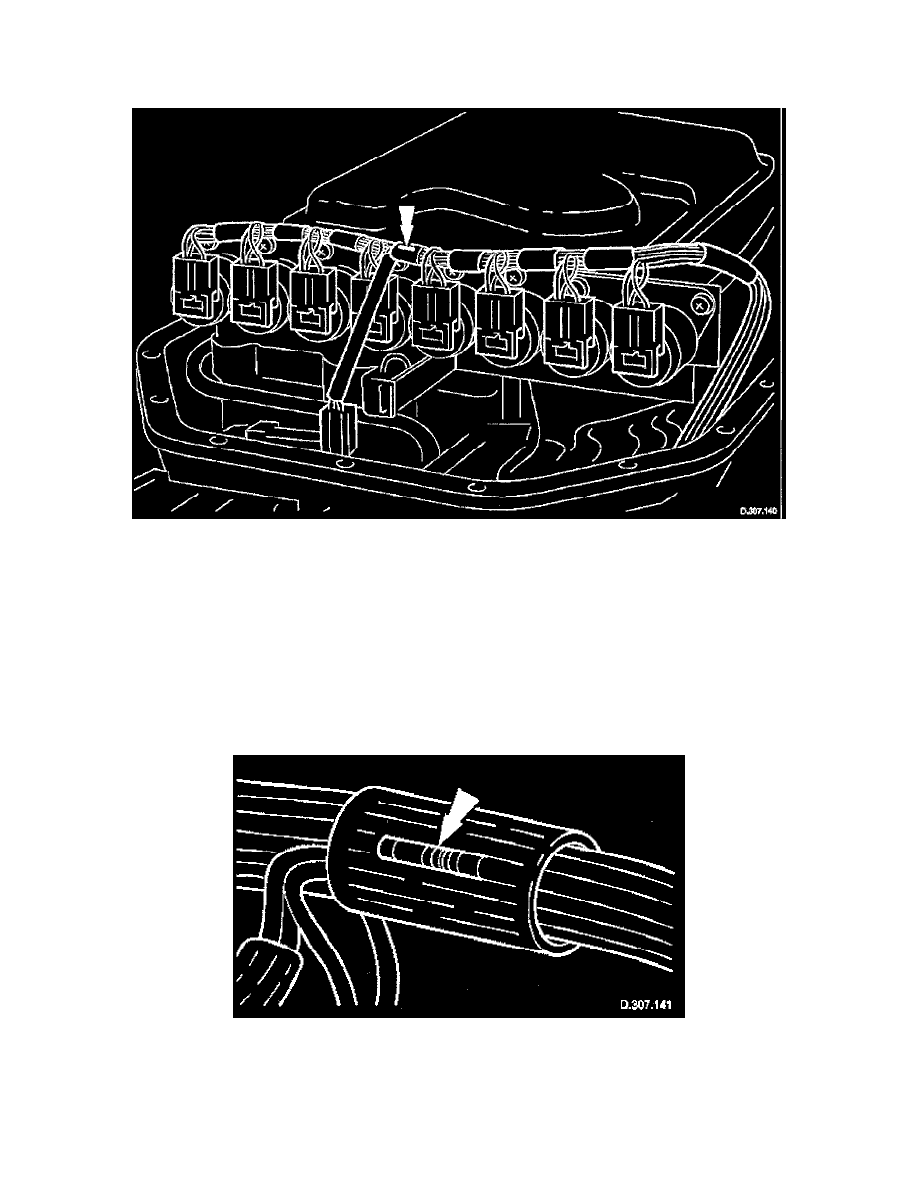 Transmission Temperature Sensor/Switch: Description and Operation
Transmission Fluid Temperature Sensor 
Operation 
The transmission fluid temperature sensor is integrated into the internal harness within the fluid pan.
It should be noted that this component is not serviceable, necessitating the renewal of the internal harness should a fault occur.
Following engine start-up, if the fluid temperature is < 20°C and does not increase by 10°C after 180 seconds, a failure judgement is made. A similar
judgement is made should the temperature change by more than 5°C in <100 milliseconds. The MIL is illuminated if the failure judgement is made on
two successive trips.
Sensor output is continuously monitored for out of range values. If a sustained high, or low input is sensed, indicating a harness or connector fault, a
failure judgement is made.
Location of Sensor Within The Harness 
< PREV PAGE
NEXT PAGE >