< PREV PAGE
NEXT PAGE >
Vanden Plas (X308) V8-4.0L (AJ27) (2000)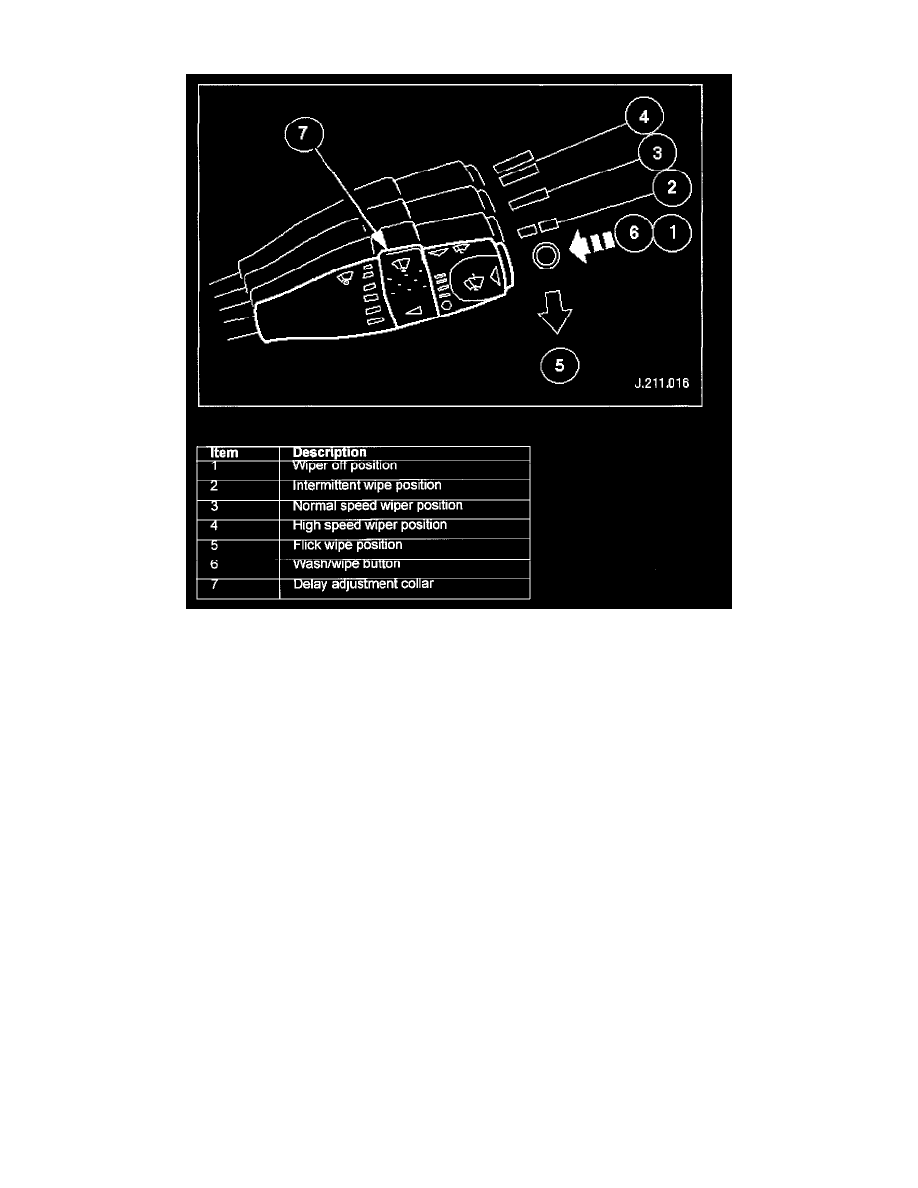 Wiper Switch: Description and Operation
The wiper and washer switch is on the right-hand side of the steering column and controls the following functions when the ignition switch in position II.
In the OFF position:
The windscreen wiper is stationary and in the parked position. 
In the intermittent wipe position:
The wiper operates intermittently, with a variable time delay between wipes.
The time delay can be varied by rotating the column switch collar, which has six positions and vanes the delay between two and 20 seconds. The
collar is turned counter-clockwise to increase the delay.
In the normal speed position:
The wiper operates continuously at normal speed.
In the high speed position:
The wiper operates continuously at high speed. 
Flick wipe operation:
Is obtained by pulling the switch stalk towards the steering wheel.
Features a single wipe at normal speed if the switch stalk is released immediately.
Features continuous wipe action at normal speed while the switch stalk position is held.
Wash/Wipe Operation
The wash/wipe function:
Is operated by the button at the end of the switch stalk.
Operates the washers and wiper, while the button is depressed, for up to 20 seconds.
Provides an additional three sweeps of the wiper after the button is released.
Provides a single drip-wipe sweep, four seconds after the wash/wipe sequence has been completed
Is disabled if the 'Washer Fluid Low' message is displayed, but manual operation is still available. 
The wash/wipe button also operates the headlamp power wash function (where fitted).
< PREV PAGE
NEXT PAGE >