< PREV PAGE
NEXT PAGE >
XJ-6L (X300) L6-4.0L (AJ16) (1997)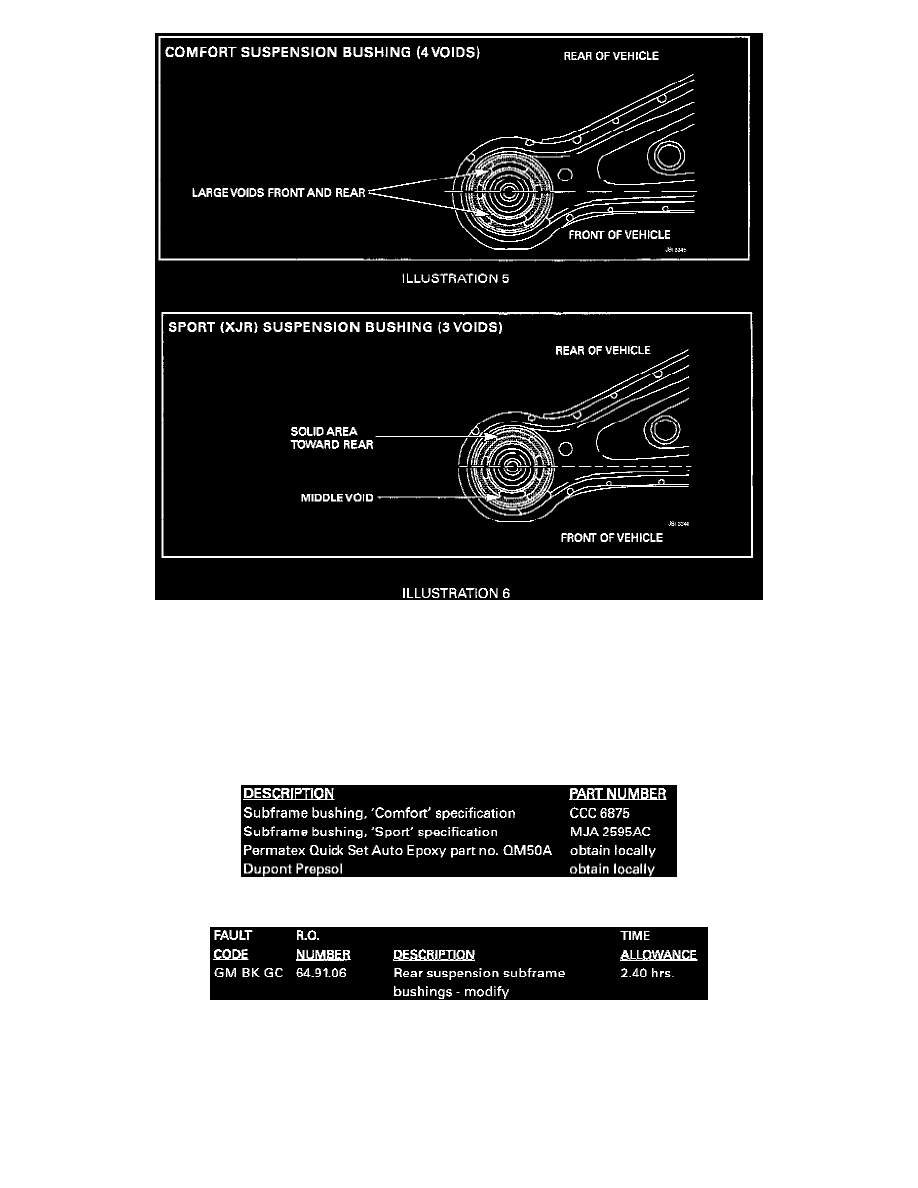 There are two different bushings that can be installed in the subframe, depending on the suspension calibration: one specified for the "Comfort"
suspension (Illustration 5) and one specified for the XJR (supercharged) "Sport" suspension (Illustration 6.)
The bushings can be identified by the voids in the bushing, four in the Comfort bushing and three in the Sport bushing.
Note:
The comfort specification (4 void) bushing must be positioned with the large voids front and rear (Illustration 5). The sport specification, (3 void),
bushing must be positioned as shown in Illustration 6, with the middle void to the front and the solid area to the rear. This bushing is used to replace
the earlier type when replacement is required.
PARTS INFORMATION
WARRANTY INFORMATION:
< PREV PAGE
NEXT PAGE >