< PREV PAGE
NEXT PAGE >
XK-8 Convertible (X100) V8-4.0L (AJ27) (2001)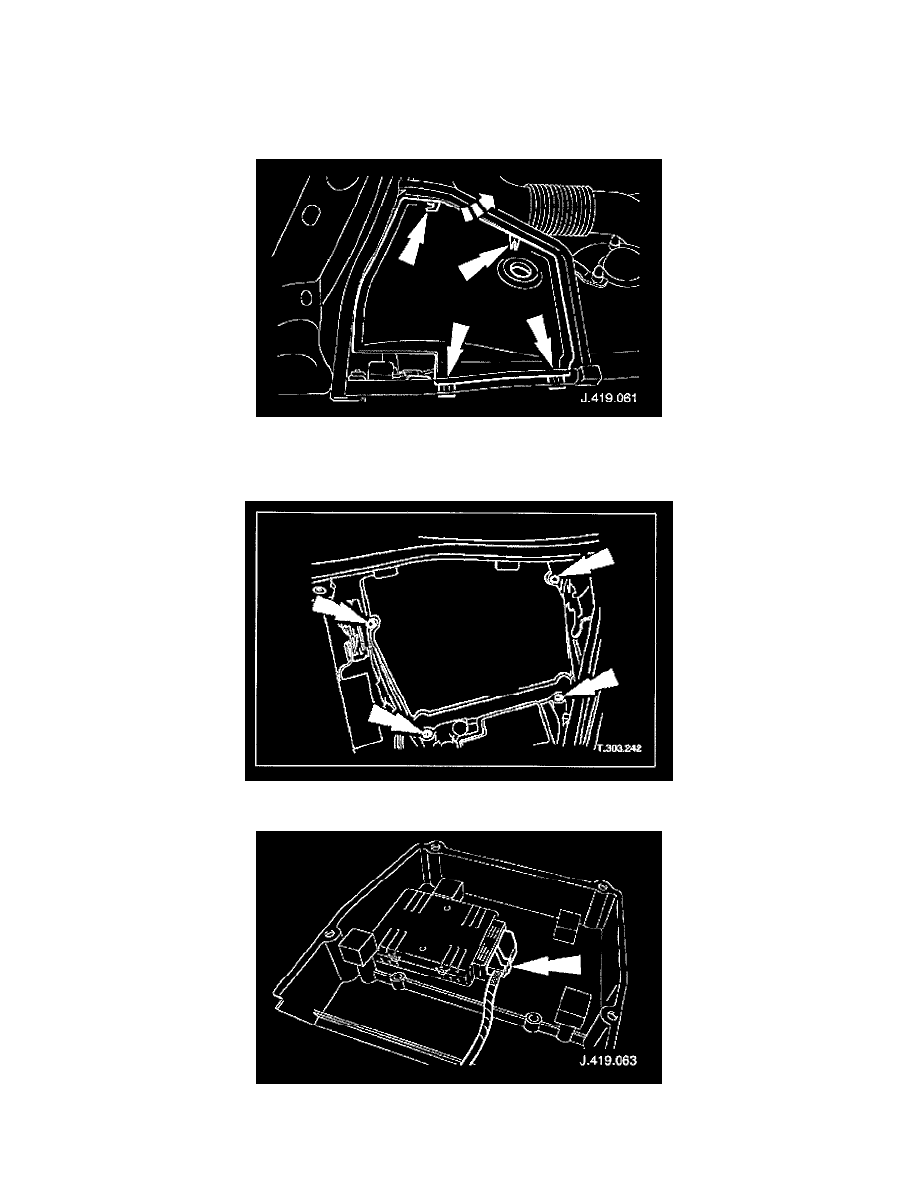 Vehicle Speed Interface Module: Service and Repair
Vehicle Speed Interface Module
Removal
1. Remove battery cover and disconnect ground cable from battery terminal.
2. Remove passenger side false bulkhead cover.
-
Pull forward then lift cover inner edge to release tangs.
-
Pull cover inwards to release outer tabs and lift clear.
3. Remove engine compartment cool box cover screws.
4. Remove module from coolbox lid.
-
Carefully lift and invert lid for access.
< PREV PAGE
NEXT PAGE >