< PREV PAGE
NEXT PAGE >
XK-8 Convertible (X100) V8-4.0L (AJ27) (2001)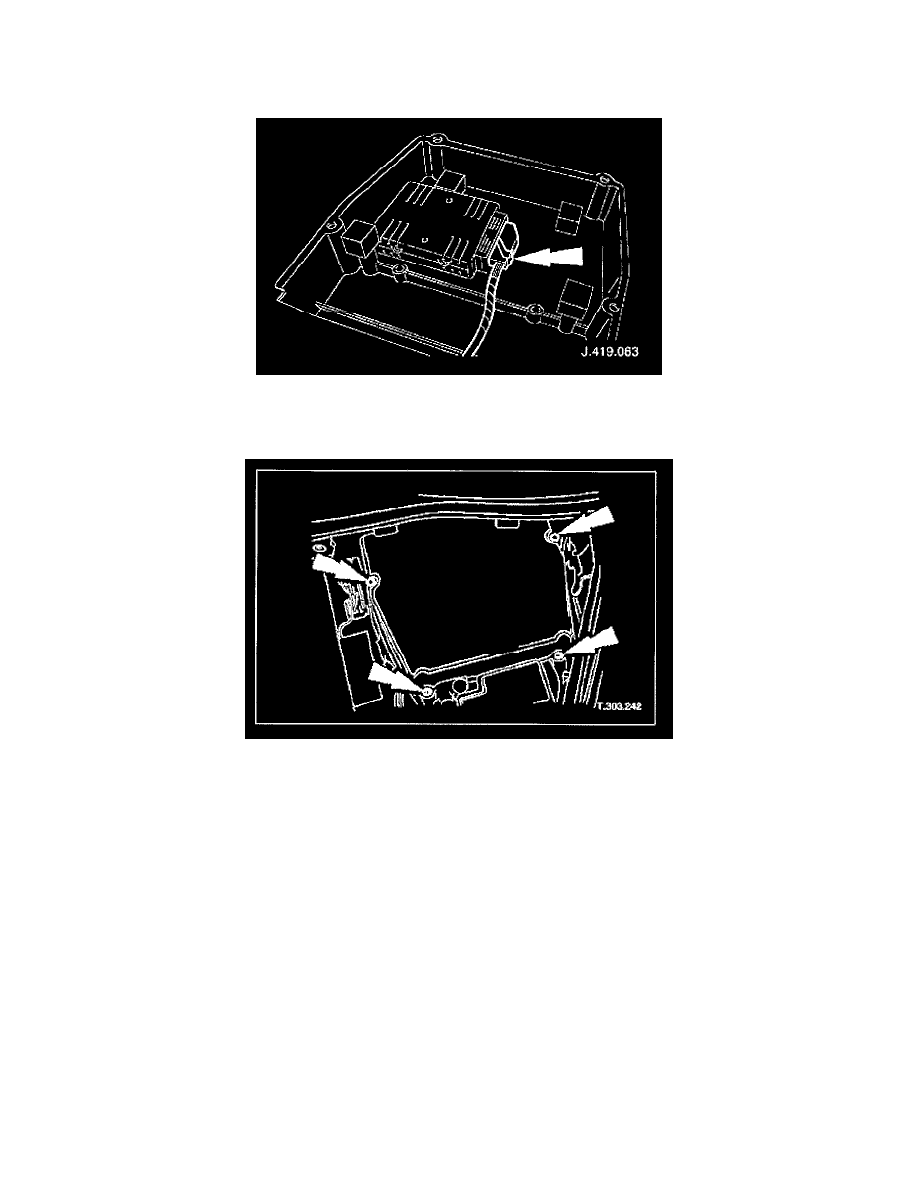 -
Disconnect module harness connector. 
-
Release module from velcro pad.
Installation
1. Install Module.
-
Connect harness connector to module.
-
Position module on underside of coolbox lid and firmly seat module on velcro pad.
2. Position lid on coolbox and install screws.
3. Install passenger side false bulkhead cover.
4. Connect ground cable to battery terminal and install battery cover.
< PREV PAGE
NEXT PAGE >