< PREV PAGE
NEXT PAGE >
XK-8 Convertible (X100) V8-4.0L (AJ27) (2001)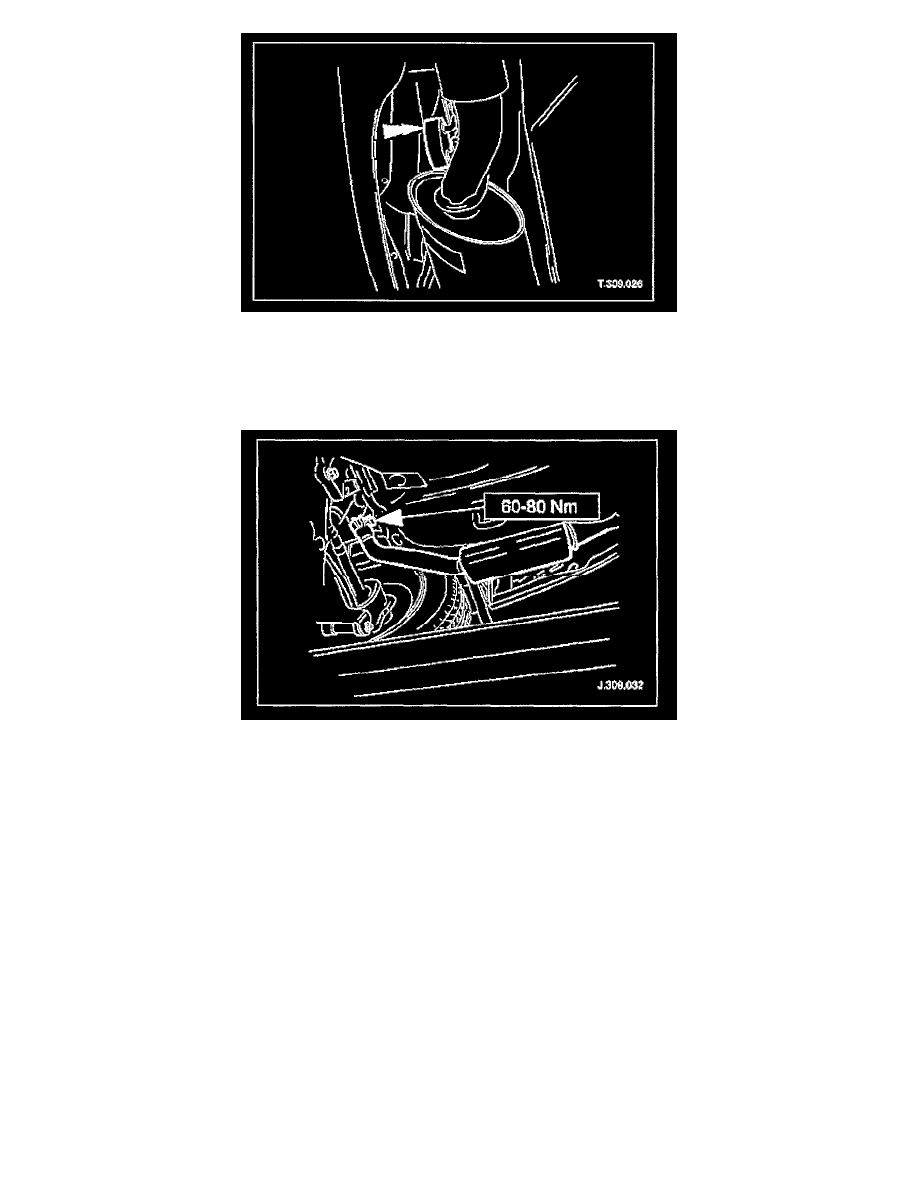 1. Install the rear muffler and tailpipe assembly.
-
Connect the rear muffler to the intermediate muffler and insert to the Nominal indicator ring.
-
Engage the peg with the mounting rubber.
-
Check that the tailpipe position is within the specified settings, adjusting engagement within the Maximum and Minimum indicator rings if
necessary.
2. Tighten the rear to intermediate muffler securing clamp.
3. Lower the ramp.
< PREV PAGE
NEXT PAGE >