< PREV PAGE
NEXT PAGE >
XK-8 Convertible (X100) V8-4.0L (AJ27) (2001)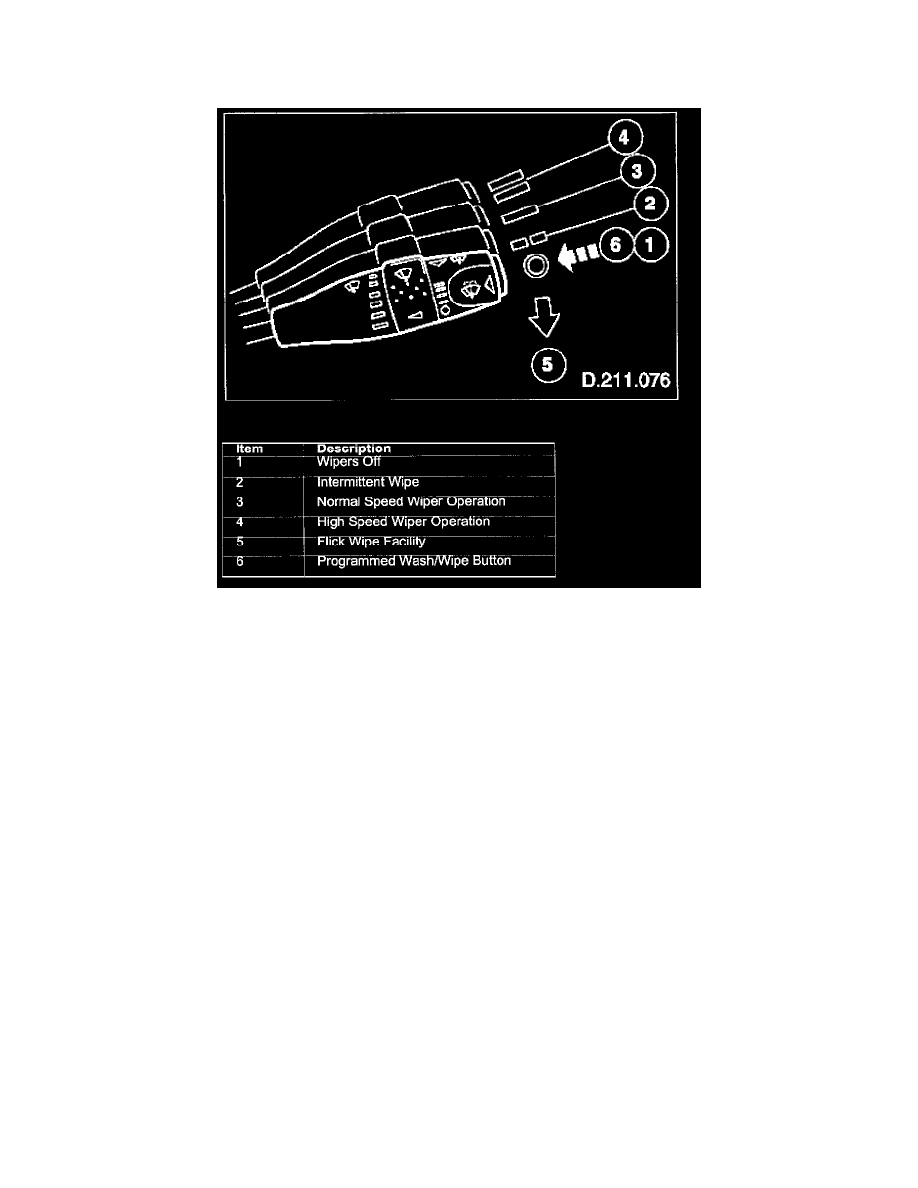 Wiper Switch: Description and Operation
Wiper and Washer Switch
The right hand column switch controls the following functions with the ignition in position 'II':
Position 'O'. Wipers Off.
With the wipers 'Off position selected:
-
The windscreen wipers are stationary and in the parked position.
Position 'I'. Intermittent Wipe.
With intermittent wipe selected:
-
The collar can be rotated to vary the delay between wipes.
-
Turn the collar counter-clockwise to increase the time delay.
-
Six collar positions are available and will vary the delay from two seconds to twenty seconds.
Position 'II'. Normal Wiper Operation.
With normal wiper operation position selected:
-
The wipers operate continuously at normal speed.
Position 'III'. High Speed Wiper Operation.
With the high speed wiper position selected:
-
The wipers will operate continuously at maximum speed.
Flick Wipe.
To obtain a flick wipe:
-
Pull the switch stalk towards the steering wheel for a single slow speed wipe.
-
With the switch held in this position, the wiper will operate continuously at slow speed until released.
Programmed Wash/Wipe.
< PREV PAGE
NEXT PAGE >