< PREV PAGE
NEXT PAGE >
XK-8 Convertible (X100) V8-4.0L (AJ27) (2001)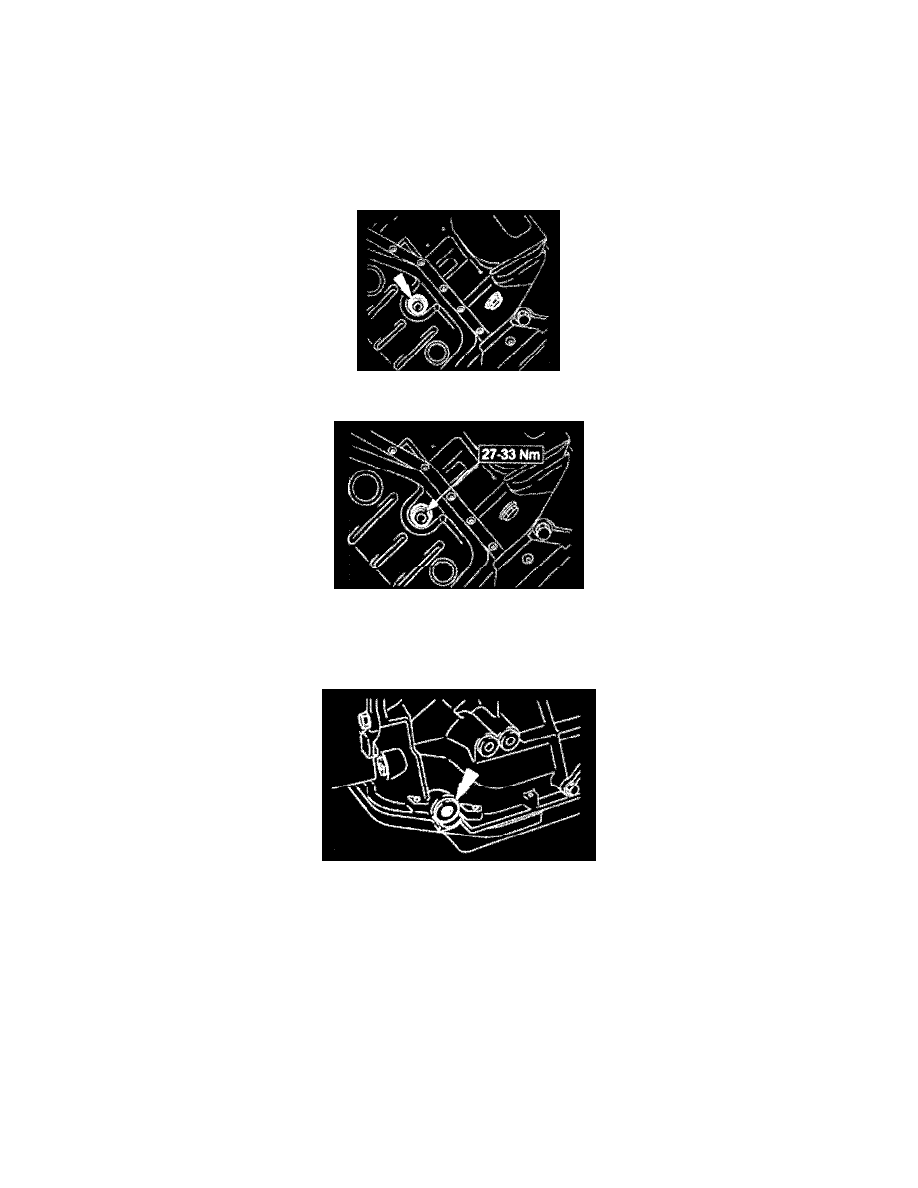 Fluid - A/T: Service and Repair
REMOVAL
1.
Raise the vehicle for access.
2.
Drain the transmission fluid.
NOTE: This procedure will not remove residual fluid from the torque converter.
WARNING:  TRANSMISSION FLUID MAY CAUSE SEVERE BURNS, ENSURE THAT ALL SAFETY PROCEDURES ARE OBSERVED
AND THAT THE RECEPTACLE FOR WASTE HAS SUFFICIENT CAPACITY.
3.
Carefully remove the drain plug and drain the transmission fluid.
4.
Refit the drain plug and tighten to the specified torque figure.
Use a new 0-ring.
INSTALLATION
1.
Remove the fluid level / filler plug.
2.
Using a syringe dedicated to transmission fluid only (not used for any other type of oil or fluids), inject transmission fluid until it overflows from
the plug orifice.
CAUTION: It is essential that only the specified fluid is used.
Wait until the flow of fluid has reduced to a trickle.
< PREV PAGE
NEXT PAGE >