< PREV PAGE
NEXT PAGE >
XK-8 Convertible (X100) V8-4.0L (AJ27) (2001)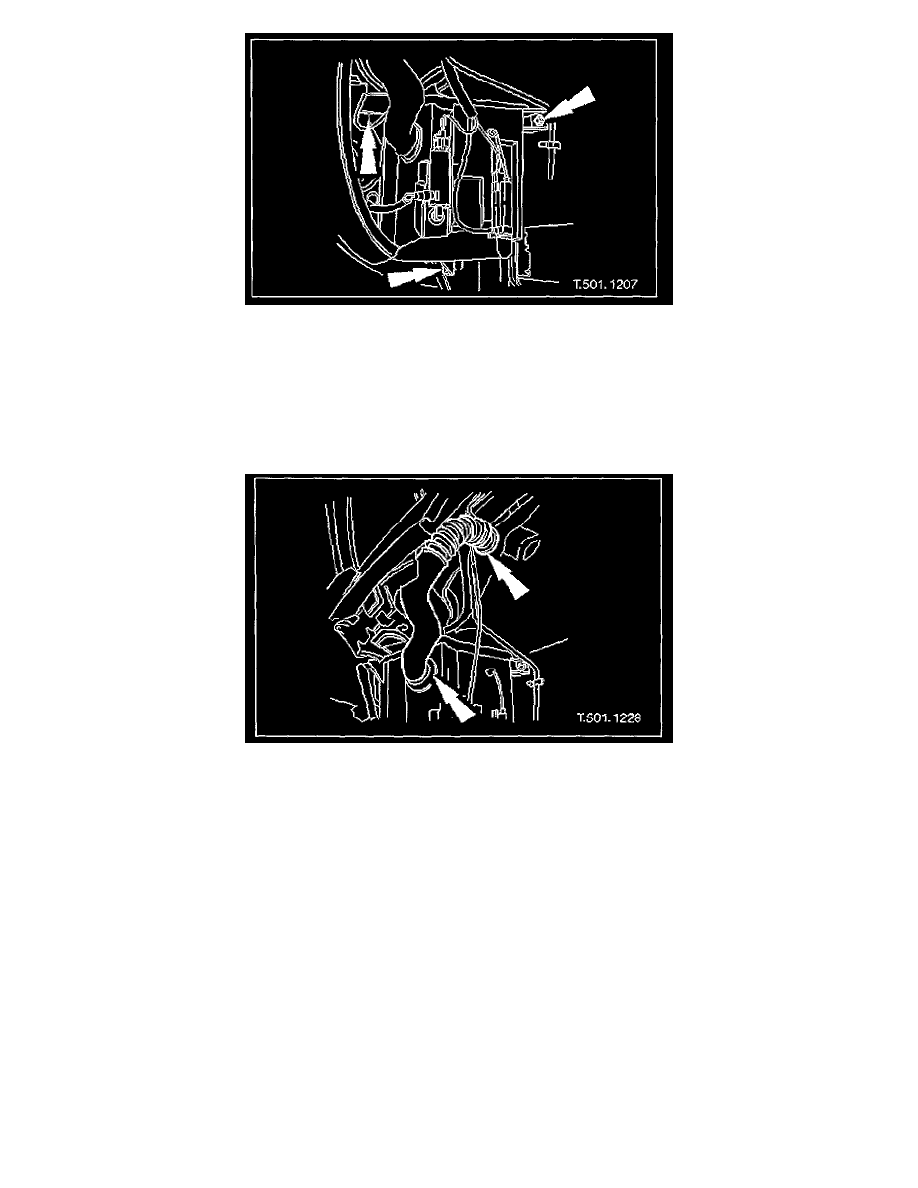 8. Slacken and remove the three reservoir to BIW securing bolts and remove reservoir from vehicle.
Installation  
1. Position reservoir in wheelarch, align with BIW holes and fit and tighten the three securing bolts.
2. Clean pump seal and filler neck seal locations.
3. Fit and fully seat new windshield washer and powerwash pump sealing washers to reservoir apertures.
4. Fit and fully seat new filler neck lower sealing ring to reservoir aperture.
5. Apply suitable lubricant to sealing washers and filler neck seal.
6. Position filler neck upper end in BIW aperture and fully seat lower end in sealing ring.
7. Fit windshield washer and powerwash pumps to reservoir.
8. Fit new 'O' ring seal to upper end of filler neck, and apply suitable lubricant.
9. Fit and firmly seat filler elbow to upper end of filler neck.
10. Fill reservoir with correct fluid.
11. Check that all connections are free from leakage.
12. Connect harness multiplugs to pumps.
13. Fit LH wheel arch liner.
14. Fit LH front road wheel.
15. Raise vehicle, remove stands and lower vehicle onto wheels.
16. Remove fender cover and close hood.
< PREV PAGE
NEXT PAGE >