< PREV PAGE
NEXT PAGE >
XK-8 Convertible (X100) V8-4.0L (AJ27) (2001)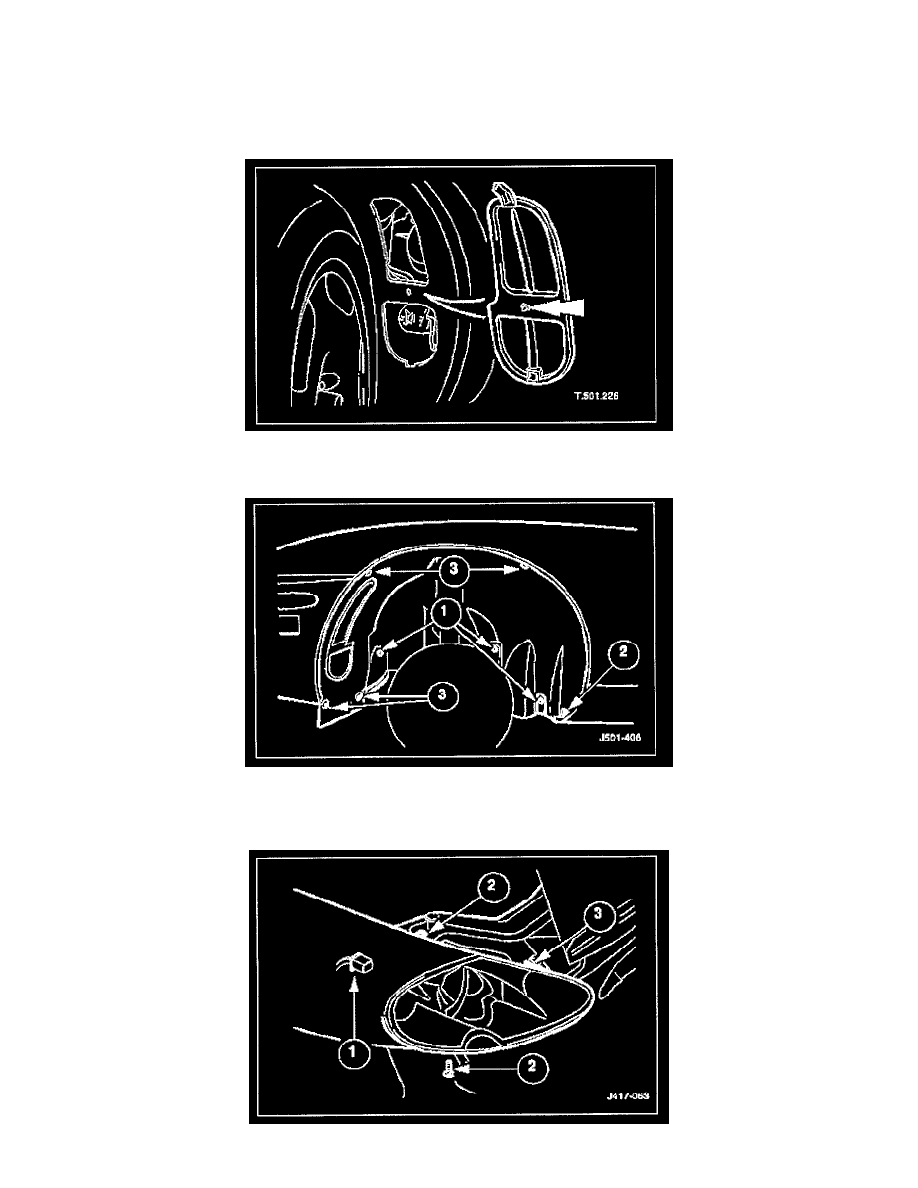 Headlamp Washer Spray Nozzle: Service and Repair
Headlamp Powerwash Jet 84.20.08
Removal  
1. Turn steering wheel to full lock position that provides access to appropriate wheel arch liner.
2. Remove wheel arch liner access panel.
-
Rotate liner access cover fastener 1/4 turn and remove cover from vehicle. Ensure that fastener is retained.
3. Remove clips securing front of wheel arch liner to fender.
4. Position front of wheel arch liner for access.
5. Remove headlamp rear trim cover and water deflector.
< PREV PAGE
NEXT PAGE >