< PREV PAGE
NEXT PAGE >
XKR Convertible (X100) V8-4.0L SC (AJ27) (2001)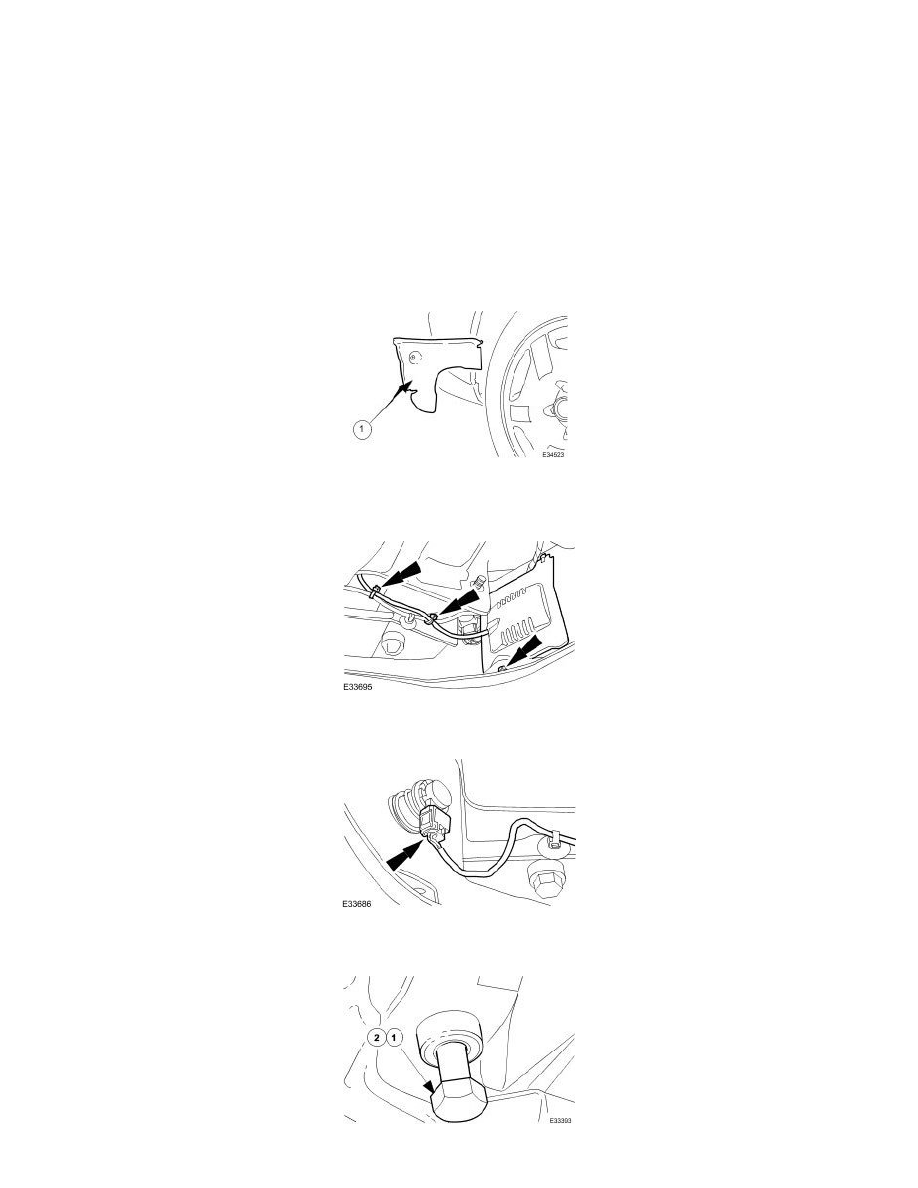 Rear Bumper Cover / Fascia: Service and Repair
Rear Bumper Cover (76.22.74)
Removal
1. WARNING:  The rear bumper is close to the exhaust pipes which may be hot. Care must therefore be exercised when working in this
vicinity.
Position vehicle on a 4-post ramp with handbrake on and raise ramp to working height.
2. Remove rear wheel arch liners and side marker bulb holders.
1. Slacken and remove rear wheel arch liner plastic nut and remove liner from wheel arch.
-
On N. American vehicles, rotate side marker bulb holder 1/4 turn, withdraw from lamp and ensure that leads are free from bumper.
-
Repeat operations on opposite side of vehicle.
3. Reposition the telephone antenna.
-
Remove and discard the retaining rivet.
-
Remove and discard the wiring harness tie wraps.
4. Disconnect the reversing aid electrical connectors.
-
One connector shown, remaining connectors similar.
5. Separate bumper from supports.
1. Slacken and remove bolts securing beam to support brackets (menasco struts on N. American market vehicles).
< PREV PAGE
NEXT PAGE >