< PREV PAGE
NEXT PAGE >
XKR Convertible (X100) V8-4.0L SC (AJ27) (2001)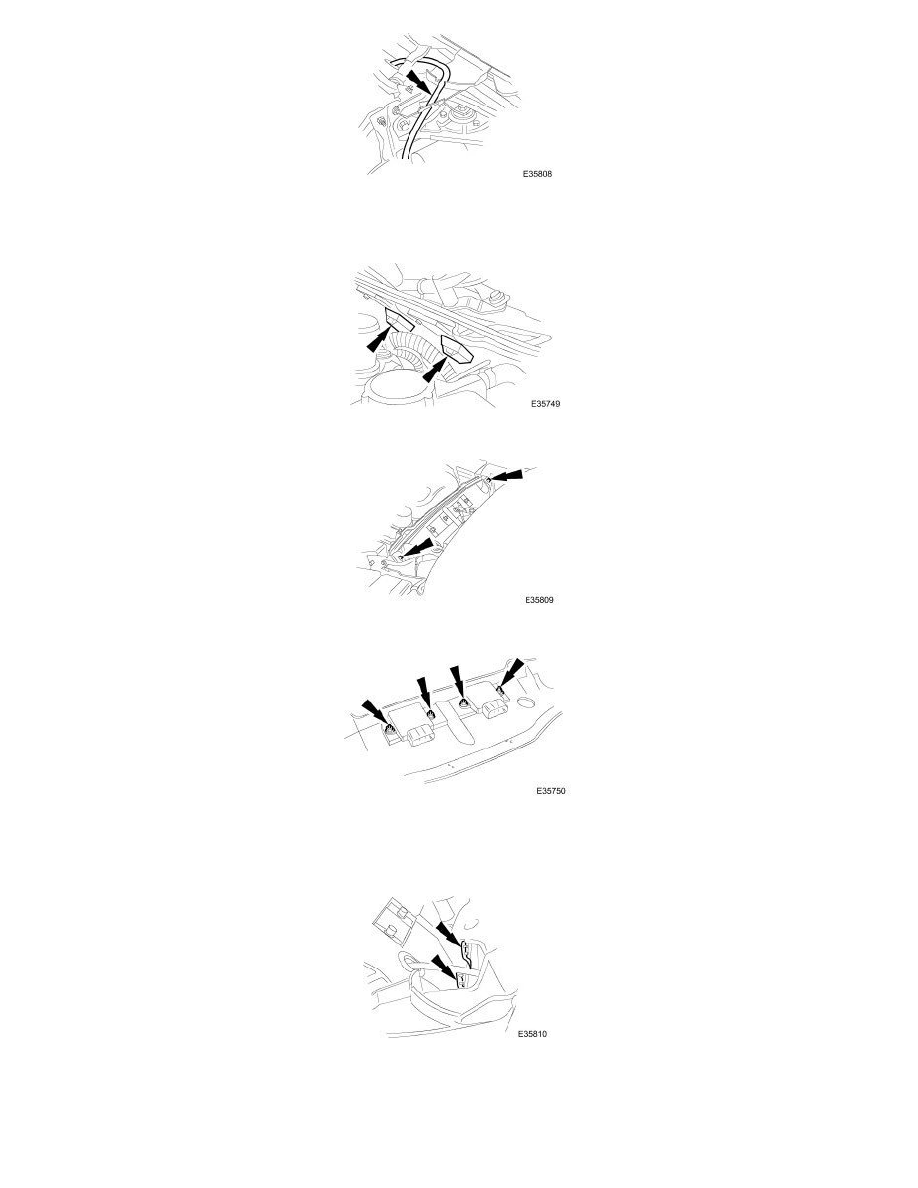 9. NOTE:  This step is not applicable to N/A vehicles from 1999 Model Year onwards.
Disconnect both ignition amplifier harness multiplugs.
10. Slacken and remove plenum chamber closing panel to BIW securing nuts and remove panel from vehicle.
11. Remove nuts securing ignition amplifiers to closing panel and remove amplifiers from panel.
Installation
1. Position ignition amplifiers on closing plate and fit and tighten securing nuts.
2. Fit closing plate to BIW ensuring that lower clips locate correctly on body flange.
3. Fit and tighten closing plate to BIW securing nuts.
< PREV PAGE
NEXT PAGE >