< PREV PAGE
NEXT PAGE >
XKR Convertible (X100) V8-4.0L SC (AJ27) (2001)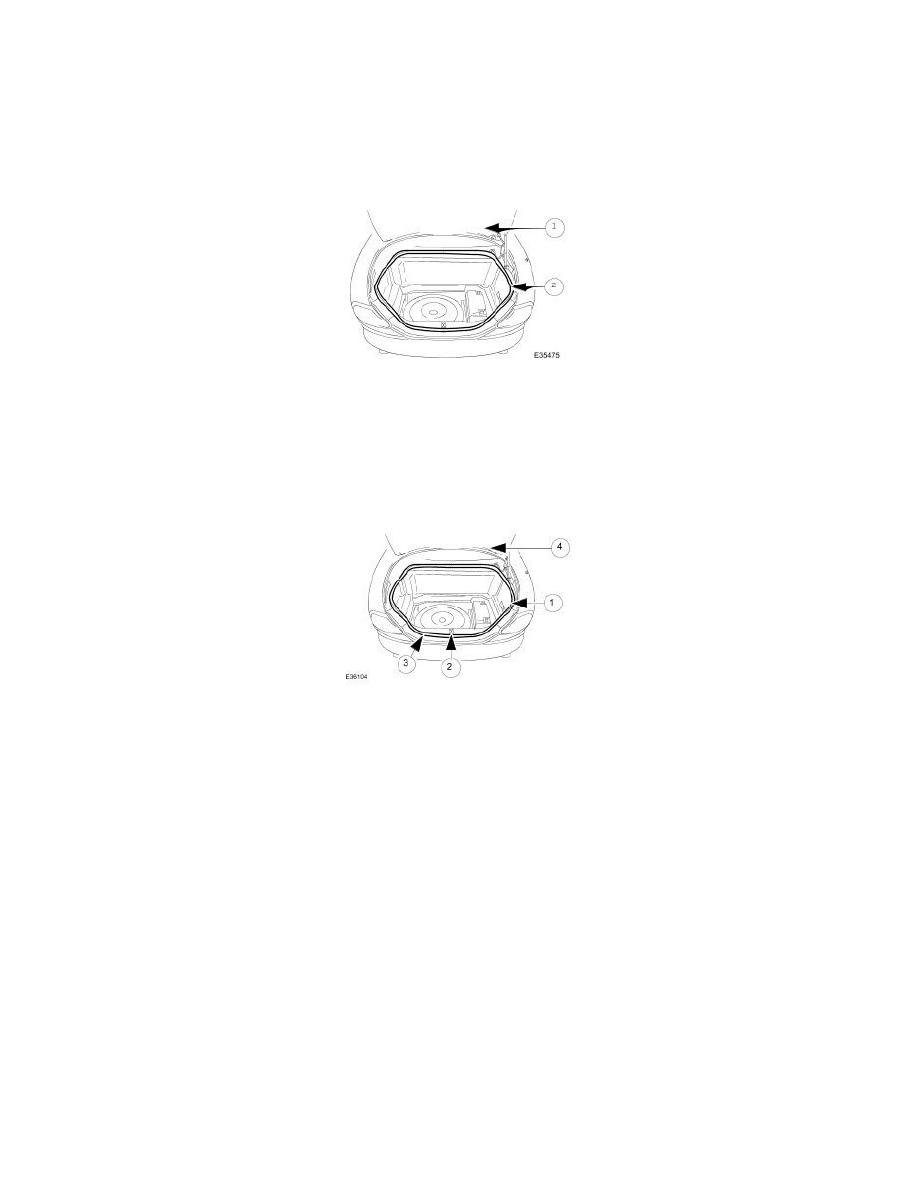 Trunk / Liftgate Weatherstrip: Service and Repair
Luggage Compartment Lid Opening Weatherstrip (76.19.06)
Removal
1. Remove trunk lid seal.
1. Open trunk lid.
2. Starting at front of trunk aperture, withdraw seal from flange exercising care on reaching bonded joint at rear.
Installation
1. Fit trunk lid seal.
1. Ensure that trunk flange is clean and free from oil or grease.
2. Position seal with bonded joint adjacent to trunk latch.
3. Commencing at bonded joint, fit and fully seat seal onto trunk flange, guiding it between rear trunk trim and rear panel. Leave radius 3 until
last, then stretch to tension in position.
4. Check that trunk lid closes correctly.
< PREV PAGE
NEXT PAGE >