< PREV PAGE
NEXT PAGE >
XKR Convertible (X100) V8-4.0L SC (AJ27) (2001)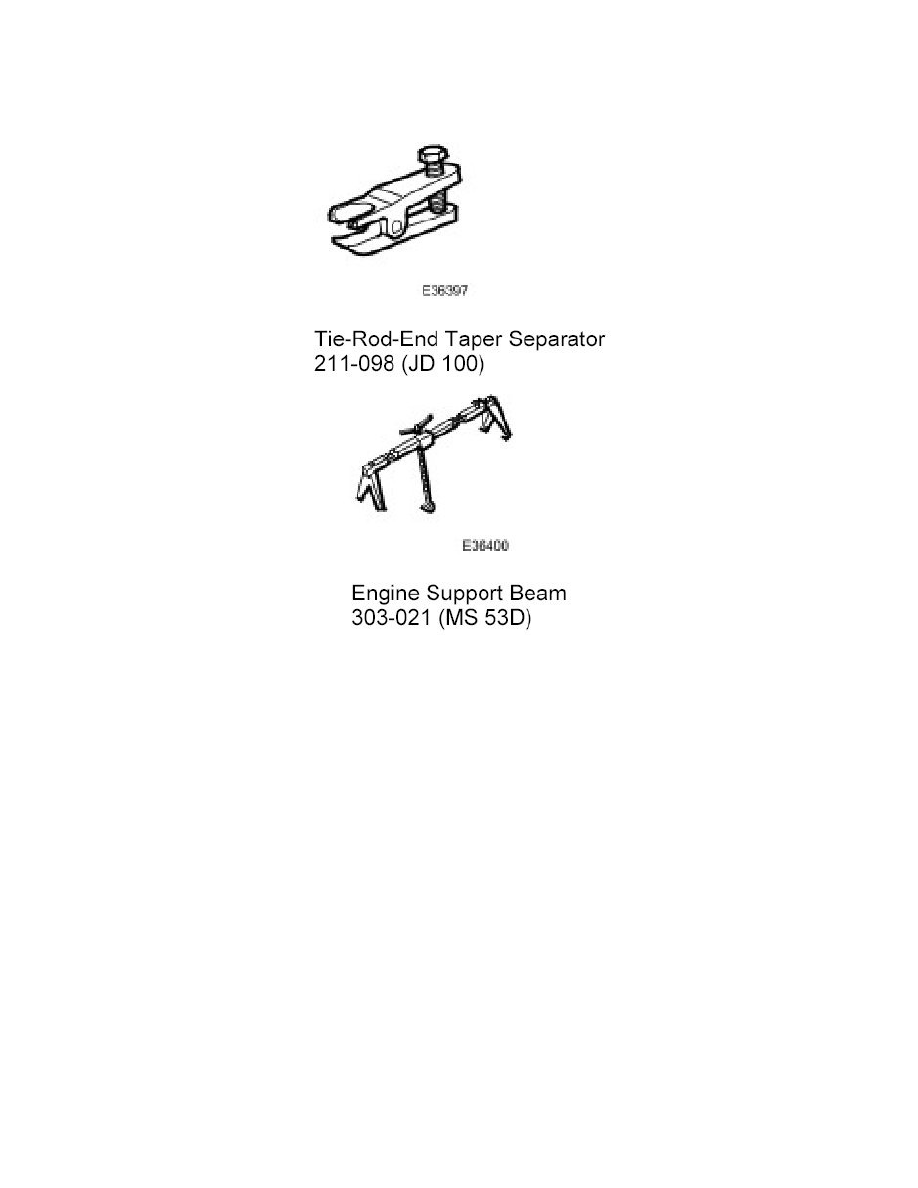 Front Cross-Member: Service and Repair
Front Axle Crossmember
Special Service Tools
Removal
CAUTION:
-
Replacement of nuts and bolts: Various thread-locking devices are used on nuts and bolts throughout the vehicle. These devices restrict
the number of times a nut or bolt can be used.
-
Do not attempt to weld or repair the aluminum crossbeam. If it is damaged, a new one must be installed.
1. Position vehicle on a four-post lift.
2. Disconnect battery ground cable.
3. Open engine compartment to service position, and fit paintwork protection covers to fenders.
4. Remove both engine covers (normally aspirated vehicles only).
-
Release pegs.
-
Remove covers.
< PREV PAGE
NEXT PAGE >