< PREV PAGE
NEXT PAGE >
XKR Convertible (X100) V8-4.0L SC (AJ27) (2001)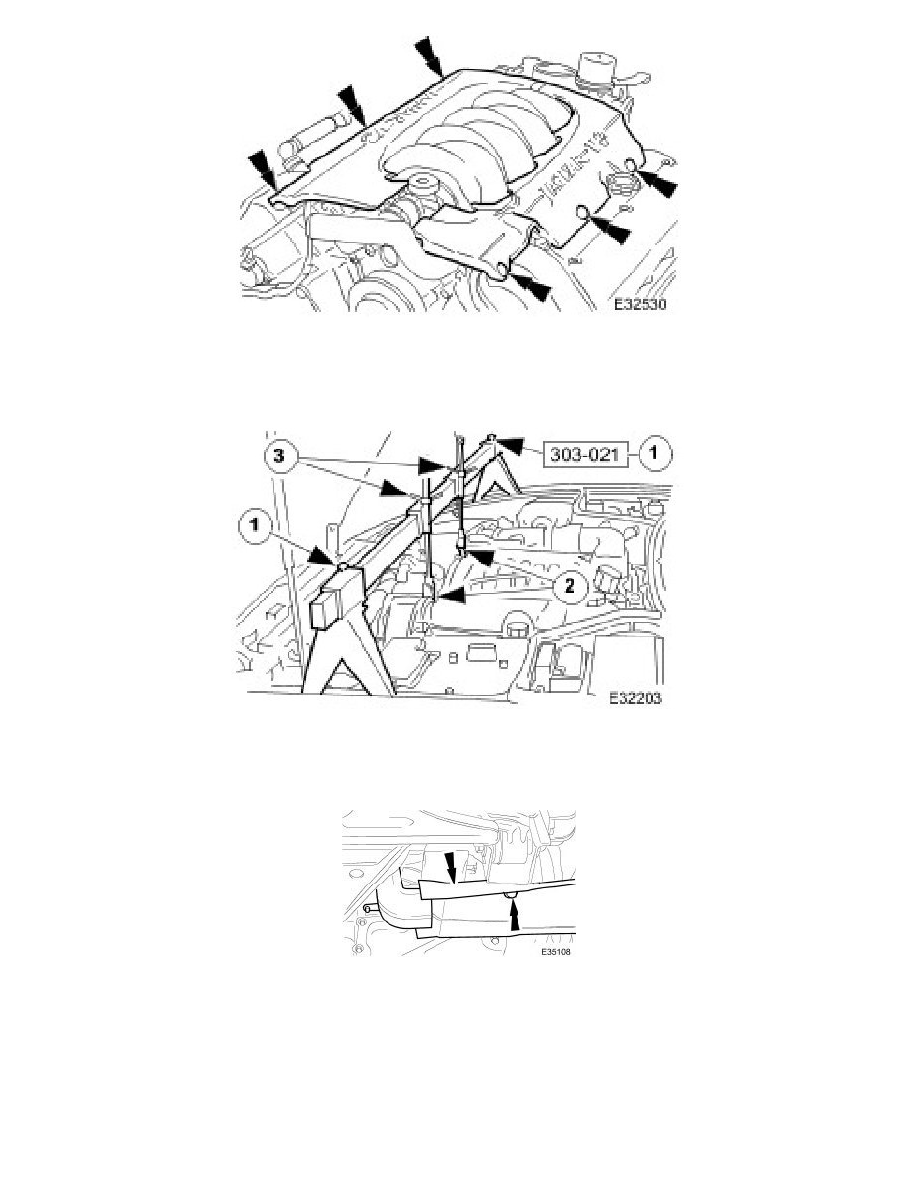 5. Support weight of engine.
1. Position special tool in RH and LH fender channels and tighten beam fixings.
2. Engage hooks into the engine front lifting eyes.
3. Tighten hook adjustment nuts until weight of engine is supported.
6. Remove generator front cooling duct.
-
Remove bolt.
-
Move duct rearwards to release tang from undertray.
-
Release front duct from rear vertical duct.
7. Remove undertray.
1. Remove and discard eight scrivets.
2. Remove three screws.
3. Remove undertray.
< PREV PAGE
NEXT PAGE >