< PREV PAGE
NEXT PAGE >
XKR Convertible (X100) V8-4.0L SC (AJ27) (2001)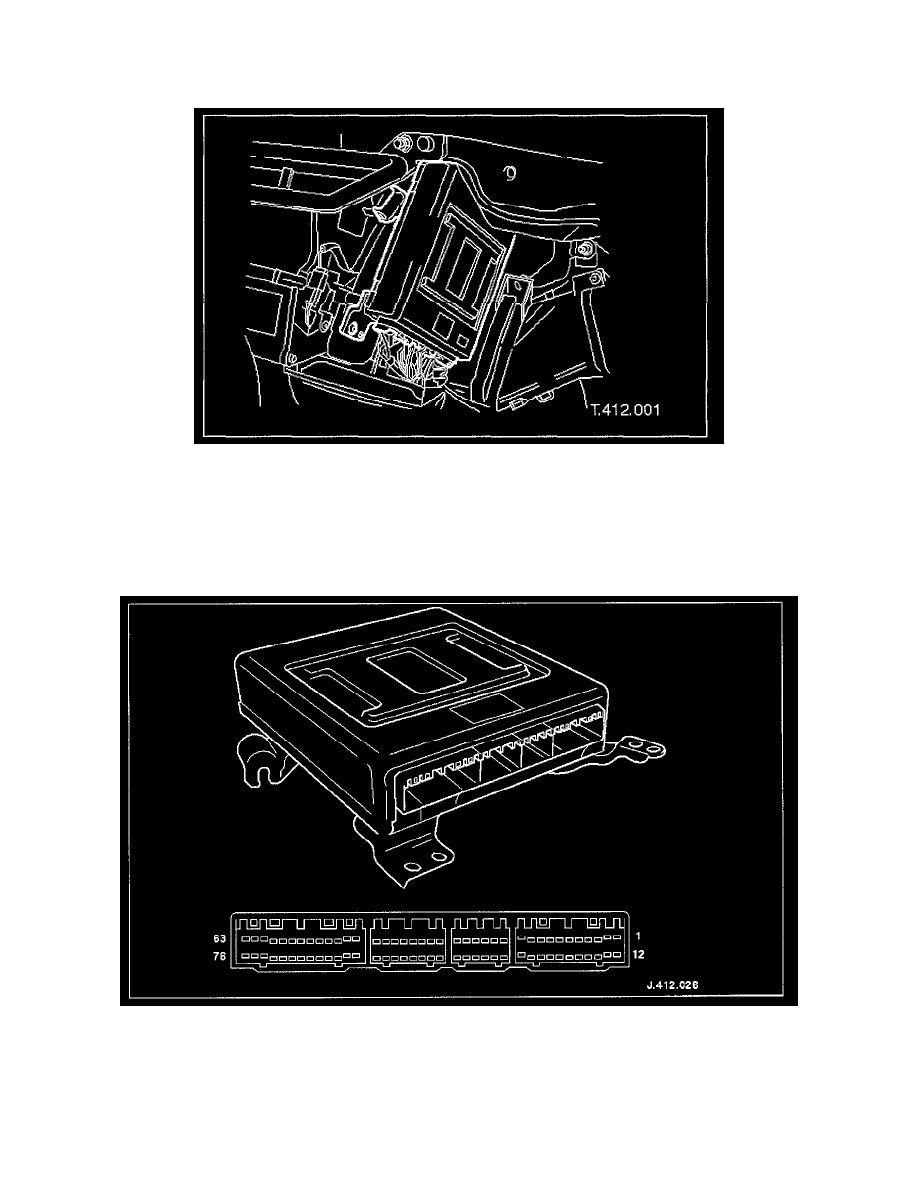 Control Module HVAC: Description and Operation
Air Conditioning Control Module (A/CCM)
Location
The A/CCM is located on the right hand side of the air conditioning unit and controls all system functions.
The temperature within the passenger compartment is continually compared with the temperature selected on the control panel LCD. The A/CCM
receives data input signals and compares these with signals from the system temperature sensors and feedback devices. Based on this information the
A/CCM adjusts the air outlet temperature, airflow and distribution from the air conditioning system into the passenger compartment.
Identification
1. Engine speed:
-
Input to the A/CCM from the ECM.
-
Heated windshield and backlight will be inhibited when engine speed < 50 RPM.
2. Vehicle speed:
-
Input from the instrument cluster.
< PREV PAGE
NEXT PAGE >